Hey there party people.
It is finally time for the next pro-tips, and today we will cover 2 Belgian bars and a local option for those living on the campus.
Beffa Bar (Shot rating: 3,5/5) was the first of the Belgian bars we entered, and the first thing that caught our eyes was the huge variety of special beers. Not only on bottles, but on taps as well, which clearly made a huge impression on our "beer-specialist".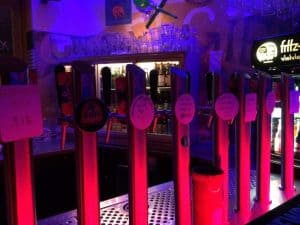 The staff was really friendly and well educated on their products, and the atmosphere was really suitable for students even though the place was'nt that spacy.
As a wednesday special, Beffa offers Large Hoegaardens (approx 0,6 liter) for an incredible 3€ price.
Beffa Bar is a true treasure for beer-lovers.
Next up was Á I´Alchimiste Belge (shotraiting: 3/5)which is located on the same street as the Beffa Bar.
They pretty much had the same variety of beer as the Beffa Bar, but the customer-base seemed a bit different. The team agreed on the fact that the place seemed a bit more sophisticated than Beffa, without beeing all too "fancy". You could hear a cool mix of rock music on the background, and enjoy the relaxed atmosphere over a nice pint of quality beer.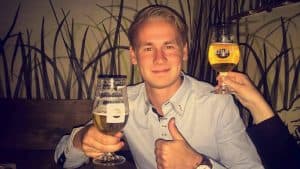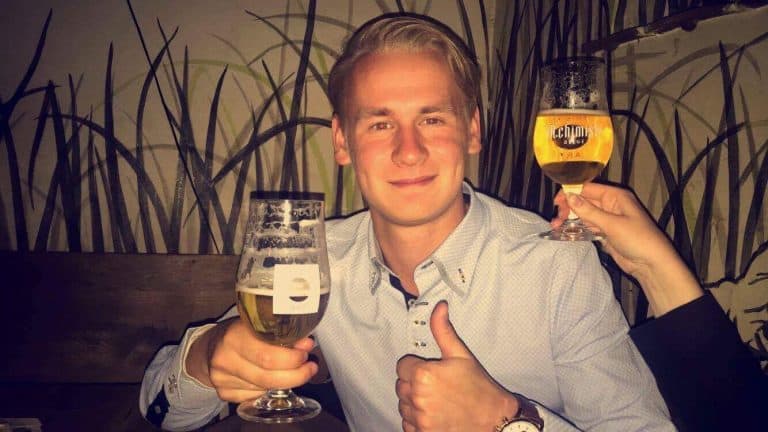 When it comes to special discounts, Alchimiste Belge offers their customers so called "After Work" beers on Wednesdays and Sundays. Which means you can get half a liter of their housebrew (Verhaeghe) or a large Hoegaarden for 3€, from 5pm until 7pm.
Last but not least we headed back to Campus Urstein, just to discover that there was an ongoing pyjama-party (Shotraiting: 5/5) at the campus.
The partys are held every wednesday from around 10pm on the campus (in a private or public room).  And the idea is simply to put on your pyjama (optional but recommended) and have a good time with your campus neighbours, while playing fun drinking games or just chilling. This is a brilliant alternative for those who don't want to leave the campus for partying.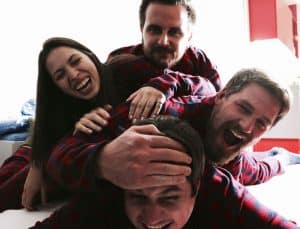 What the pyjama party offers: diverse drinking games (beerpong, jenga, twister etc.) + beer and loads of fun.
The pyjama party is sponsored by ÖH FHSalzburg. They have provided 2 brand new beerpongtables for the partys, and even beverages to guarantee a good time. The event is a good way to connect all people on the campus (different study courses and incomings), that's why it deserves 5/5 shots in our rating-system.
(Markus H, Giulia, Markus M and David, the founders of pyjama-Wednesdays)
Stay tuned and party hard!
#TeamSW #ExperienceSalzburg