From Austria to Germany by Bike
25 kilometres from the City Center of Salzburg is the German village Laufen, which is well-known for its Middle Age buildings and an ice-cream shop.
The IMTE "Bikeristas" group describes this route as one of the most romantic tours that students can have with their bike in the nature of Salzburg and Bavaria county.
How to get to Laufen??
We are students – stressed, unmotivaded, overloaded with assignments and search for new activities with our fellows. One of the most efficient mehtods to clear one's mind is to spend time in the nature, to be active and to have fun.
At first you need an appropriate bike, which you can get at the AK-Radbörse (earlier post) that offers low-budget bikes for students. After you have asked your friends/colleagues, start at the "Staatsbrücke" in Salzburg (opposite of Linzergasse) and drive on the right side to the north of Salzburg. To have a ride next to the river "Salzach" is always something special, as you will pass places and areas where people chill, drink some beer and show especially in the spring time their butterflies.. 😉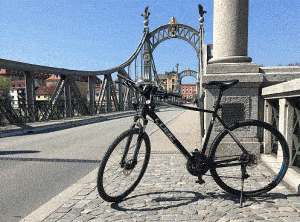 During your ride to the North of Salzburg you will have a nice view on the Maria Plain church. After the Motorway Bridge the city of Salzburgs offers many places directly next to the Salzach river to grill and chill with friends.Therefore:
PLEASE keep in mind – TAKE YOUR RUBBISH WITH YOU & SAVE THE ENVIRONMENT!!
Continuing your ride to Laufen you will pass a timber bridge and driving off-road in a natural reserve. Enjoy this part of your bike trip, its awesome. Especially the sunset is one of the most beautiful in Salzburg, so take a seat on the stone and enjoy it.
After your off-road adventure, you arrive at the village Oberndorf that is well-known for the Silent Night Chapel. Just follow the signs to Laufen and you will arrive at the historic border bridge of the past Austrian and German Kingdom.
After an one hour ride you will be thirsty and tired, so we recommend you to visit the famous ice cream shop of the Italian familiy Rizzardini.
The shop offers a variety of different self-made ice cream sorts, cool drinks and traditional Italian coffees.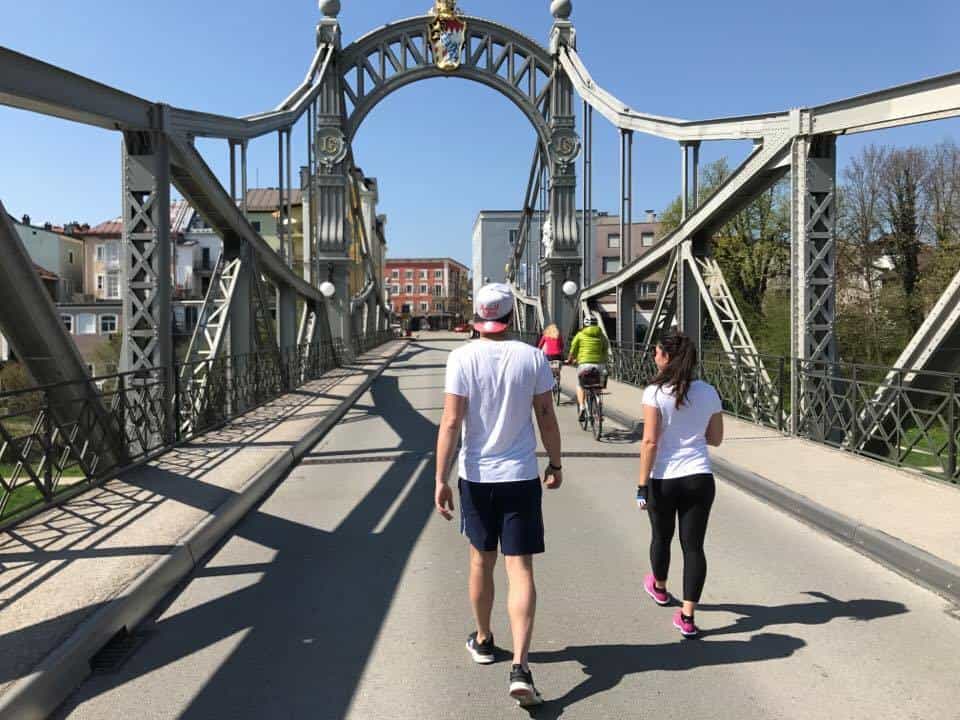 We hope we could give you a suggestion for your next bike trip in the area of Salzburg. If you did the trip, so let us know if you liked.
[kkstarratings]