Hey Selfie Queens and Kings,
today we want to share one of the best spots for taking an awesome picture just right next to the Fachhochschule Salzburg: the Salzach. Well, so what makes this place so special? It's the perfect location to make a quick shooting for getting some awesome pictures in your lunch break or between lectures. The breathtaking scenery with the river Salzach, the mountains in the background and the beautiful nature are just perfect for your next Instagram picture to collect likes and comments.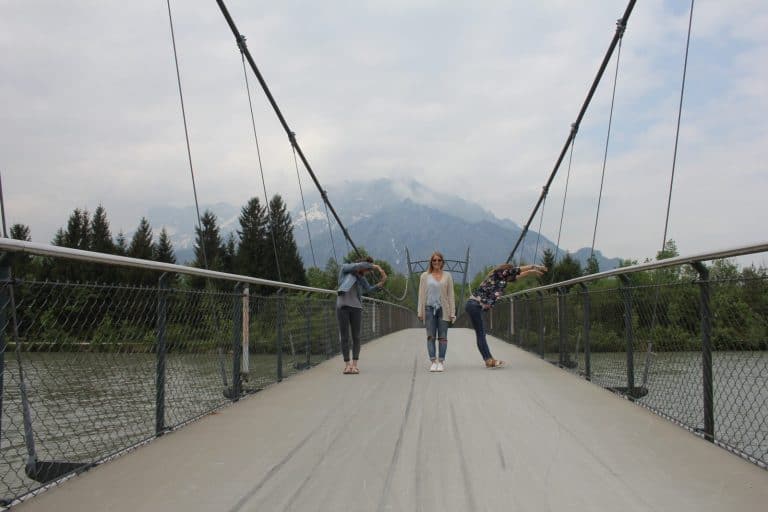 Where is it?
So probably now all of you ask yourself where to find this picture hotspot. It is just next to the Fachhochschule Salzburg in Puch. From the Fachhochschule you just go down to the river Salzach and there you are!
How do you get there?
Getting there is so easy as you can walk there from the Fachhochschule and it takes just three minutes. If you are coming from Hallein or Salzburg city centre, then you can get there by bike or you take the S-Bahn to Puch Urstein and walk there.
Is the spot suitable for Couch potatoes?
This place is absolutely suitable for couch potatoes because it is only a 5 minutes walk from the train station or the Fachhochschule Salzburg.  If you enjoy exercising you can stroll along the Salzach and explore the various picture hot spots around there. You can walk for kilometers along the Salzach towards Hallein or Salzburg city centre and enjoy the nature.
What else you can do there?
The scenery there is very nice so I would recommend to bring your own drinks and food with you, find a cosy place to relax and make a picnic. Furthermore, if you are a sports addict you can go for a run or do a yoga session.
What should you bring with you?
Actually, there is not a lot you have to bring with you besides your camera or smartphone for shooting the perfect pictures. You do not need any special outdoor clothing as strolling along the Salzach is not an adventurous outdoor activity.
Along the Salzach right next to the Fachhochschule you can find various nice picture hot spots as you can see also in our pictures. We found out that at the bridge you can do an amazing shooting.
So, grab your camera, go down to the Salzach and make awesome pictures.