Hey Selfie Queens and Kings,
in this blogpost we want to show you our favorite spots where you can make incredible lovely pictures with the magnolias and cherry blossoms in the middle of Salzburg. Spring is the time when everything starts to bloom, and people want to spend their time outside in the nature again. The magnolia and cherry blossoms make this time even more beautiful but be quick with your photos, the flowers have a short lifespan. Although you do not have to worry, with our Blogpost you are perfectly prepared to get your best Instagram picture just in time.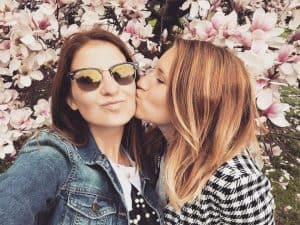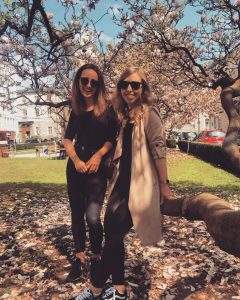 Where is it?
Usually, you can find the trees all over the city. But to save time and to have more opportunities for taking pictures we tell you exactly where the best spots are. Some of the magnolia trees are located at the Makartplatz, which is surrounded by the theatre of Salzburg, the Trinity church and the entrance to the Mirabellgarten. However, if you already missed the magnolia time, you also have the possibility to take pictures with the cherry blossom trees which are in Mirabellgarten.
How to get there?
You can reach the Makartplatz from the FH Urstein either with the Sbahn to Mülln Altstadt and then walk into the city center or you can take the bus 160 from Puch Urstein to Theatergasse, which is actually close by the Makartplatz. Also, the entrance of the Mirabellgarten is nearby the Makartplatz, so you can easily use the same transportation way.
Is the spot suitable for Couch potatoes?
Of course, it is. All you have to do is to take the bus which brings you directly there or you take the Sbahn and combine it with a little walk into the city.
What else can you do there?
As our spots are in the middle of Salzburg, your opportunities are endless. You can either relax at Mirabellgarten or have a break at the Salzach which is nearby. If you are hungry or thirsty you can take advantage of the several restaurants or coffee places. You can do whatever you like after you made your perfect photos for your social media accounts.
What to bring?
The only thing you need is your camera or mobile phone and maybe a little patience. Especially the magnolia flowers do not have a long-life span, and of course, many people want to use the opportunity to take pictures with them. But do not despair, it is worth waiting until you get your perfect picture.
People usually take the pictures when the weather is fine, but maybe a magnolia or cherry blossom shooting in the rain is the next big thing 😊. A little side information for you, the season of the magnolias and cherry blossoms is between March and April, and take approximately about 14 weeks, so be quick and …
PIC IT!