Are you sick of fitness advice and healthy food diaries? Guess what? Me too! Why should one be more productive in a global pandemic than in a normal situation? So I simply engaged in things I did not have time before instead of trying out thousands of new things.
I hope this will inspire you to do what you already liked to do before and I also want to let you know that it is highly ok to just be lazy and take this time as break for yourself!
Here are some things I like to spend my time with to overcome the boredom and enjoy myself!
First I loved to grab some cocoa and watch the sundowner from my window! If wanted you can switch on your favorite tunes. If the music hits you, you can make a little evening dance session – and remember: Nobody is watching so you can go crazy!
But what else has changed in these times?
Of course you will miss your friends and what you will miss even more is hugs!
And if you are highly motivated there is of course time for a little yoga foto session to pimp up you Facebook or instagram profile (or to stretch your body 😉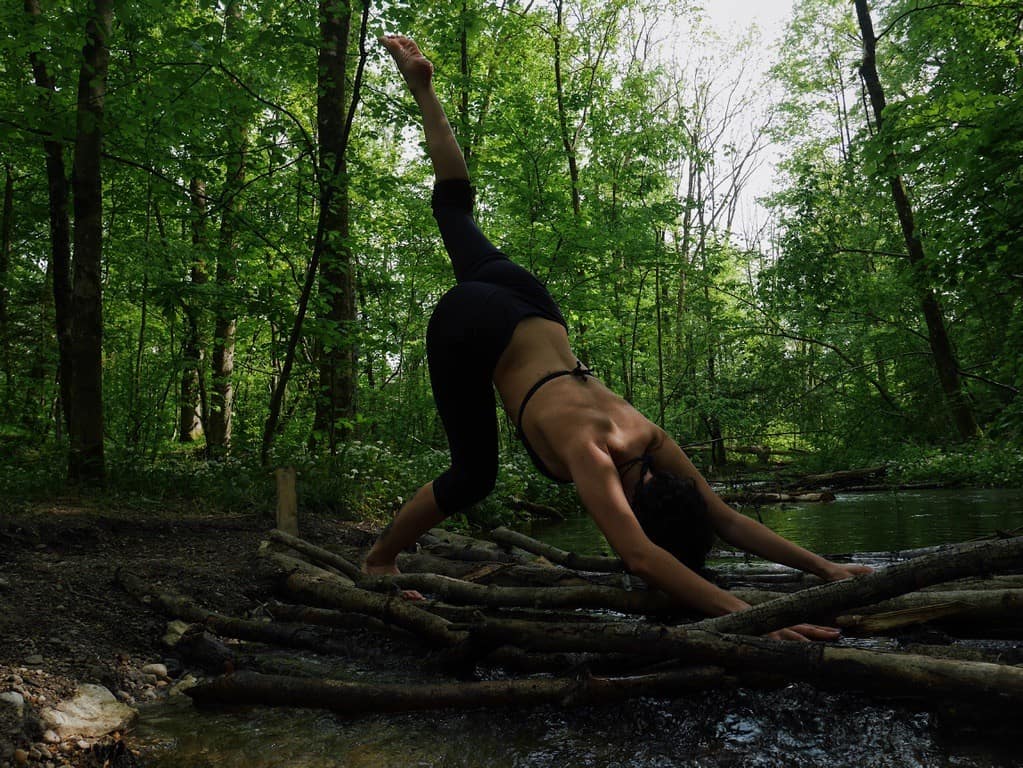 Some old hobbies which always help me to stay inspired and relaxed are drawing and painting. I enjoyed some music while improving my skills and trying out new techniques.