Salzburg and its coffee culture
As I was wandering around the city of Salzburg to find a coffee house with some history and stories, I landed at Café Bazar, the one I was looking for. The story related to the establishment is as warm as a cup of Coffee. The prime location does not only make it easily accessible, but the view of the old city between fortress Hohensalzburg and the river Salzach is worth every single penny, or as they call in Austria' cent'. If one has to choose one beverage that represents the city of Salzburg in the best possible way, it would be Coffee.
It would not be wrong to say that people in Salzburg celebrate their coffee culture like no other. There are almost 100 coffee houses in Salzburg; none of them look like the other. From traditional Café houses to the modern ones, from the ones along the river Salzach to the ones facing Mozart's birthplace, Salzburg has everything for every coffee lover.
Being a fan of 'culture and tradition,' I was looking for a coffee house that had a fair balance of both of these aspects. As soon as I entered the coffee house, I was amazed by the interior design of this cafe. The leathered sofas, marble tables, and the beautiful chandeliers hanging from the ceiling enhanced its beauty. This place already had my heart as far as the interior was designed and decorated.
However, I was still looking for someone who could tell me more about the story behind the place and especially its name. However, after being escorted to my table, I told the head waiter, Mr. Wolfgang, that I was writing a blog post on Café Bazar. Luckily the co-owner/hostess of Café Bazar, Evelyn Brandstätter, was also there.
Ms. Evelyn Brandstätter
was more than happy to help me. We started our conversation with a cup of Melange and a piece of Topfen-strudel with Vanilla sauce on the table. Upon asking the story behind the name, she replied that in the early 1900s, the building had many small shops. Due to this reason, the establishment was known as building Bazar, hence the cafe's name, Cafe Bazar. She also told me that she has been managing this coffee house since 2003. Before that, it was organized and owned by Ms. Vera Tomaselli, daughter of Otto Tomaselli. It was the same family behind Cafe Tomaselli, the oldest coffee house in Austria.
The coffee house has always been like a second living room for artists, musicians, writers, poets, and singers. One could feel that inspiring energy still in the atmosphere. The coffee house is as popular among its international guest as it is among their local ones. Most of their international guests come from UAE, Japan, and Germany. Not only numerous newspaper articles have been published on Cafe Bazar, but many books and motions pictures have been shot here as well.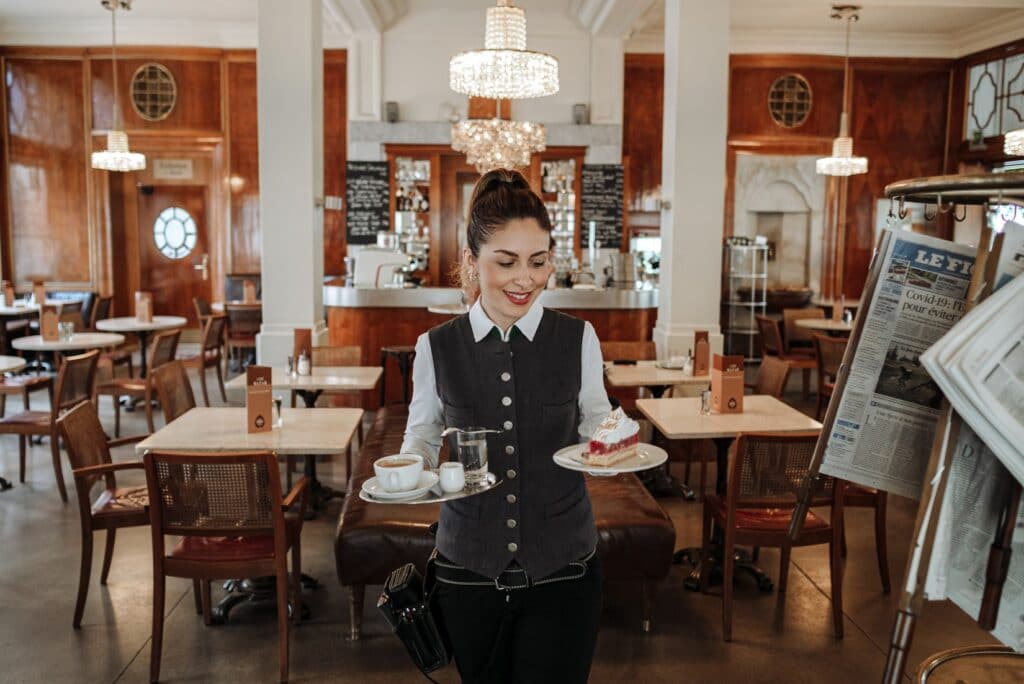 In an article by Wolfgang Kralicek, he said that "it is difficult to imagine Salzburg without a Festival. But it is similarly unimaginable to imagine the Salzburg Festival without the Bazaar. This ideal café, where only breakfast should be sour. " When asked Ms. Brandstätter if the breakfast was really that 'sour,' she laughed and replied that 'Sour breakfast 'is one of their four most popular breakfasts options. The other three being 'vegetarian, ''sweet 'and their most iconic 'Bazar Classic. ' She also added that apart from breakfast and Coffee, the guest also loves the variety of cakes and strudels they have to offer.
From the classic Sacher torte to Apple Cinnamon cake to their very special Bazar Törtchen, Cafe Bazar have more than dozen cake assortments for the guests to choose from. Moreover, the lunch options in this cafe house are another feather in its hat. Tobias Brandstätter, an award-winning Masterchef, has also been participating in the kitchen of this establishment. The head chef of a 4-star hotel, Hotel Brandstätter, controls the quality of what is being served to the guest himself.
Cafe Bazar
is one of the few coffee houses in Salzburg which have not forgotten to keep up with the trends but still keeps its roots strong and deep. This is a coffee house where you are served a cup full of stories, values, traditions with a shot of espresso. I would really like to invite everyone to visit this café house and enjoy the feeling of integration with Salzburg even better.
The only thing you should take care of is to make sure you have some cash ready as this coffee house does not accept payments via credit or debit cards. Apart from this, all the surprises you would experience in this establishment would be nothing but pleasant. Below is a small photo gallery where you can have a peek at what you could potentially be served in cafe Bazar.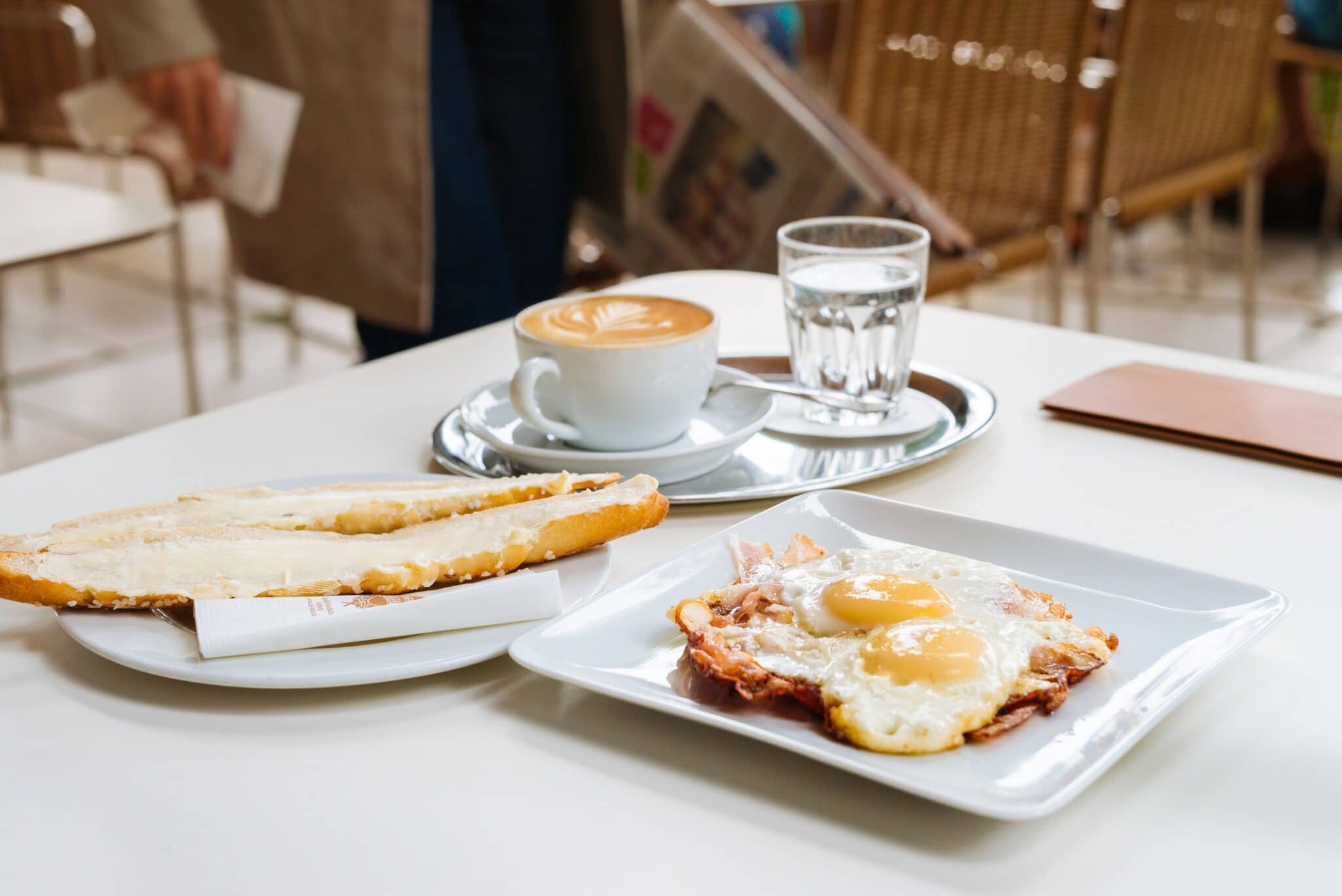 To know more about the other coffee house similar to this coffee house in Salzburg city, click on the links given below written by my fellow blogger colleagues:
So, now we know which coffee shops to choose when we are in Salzburg to taste AUTENCITY.