You are looking for the perfect café that meets all your needs? You want to enjoy a good cup of coffee with your friends? You want to work on university projects and study? You are looking for a place to have breakfast? You want to have fun with your friends and enjoy some drinks? All of these you can do at Coffee House at Linzergasse!
ATMOSPHERE
The unique atmosphere and the quality of the products makes this place really great. There are many places to sit, so you don't feel too crowded even if many people are there. You can sit outside if the weather is nice or on the cozy couches inside. Each table is big enough for you to order a coffee and put your laptop down. It is the perfect place to enjoy some alone time and get things down. Are you more a social person? No problem! There are plenty of bigger tables or comfy couches to sit with a bigger group of friends too. Whether it is drinks or just coffee, you won't be disappointed in your order.
FOOD
We couldn't resist and tried out the food as well. Believe us, it is amazing! Just look at this! But we promise you, the food is not only photogenic it tastes amazing as well. We tried out the avocado toast with additional fried egg and the mozzarella panini. There are also gluten-free, vegetarian and vegan options as well. In case you are still not full, you can order desserts as well.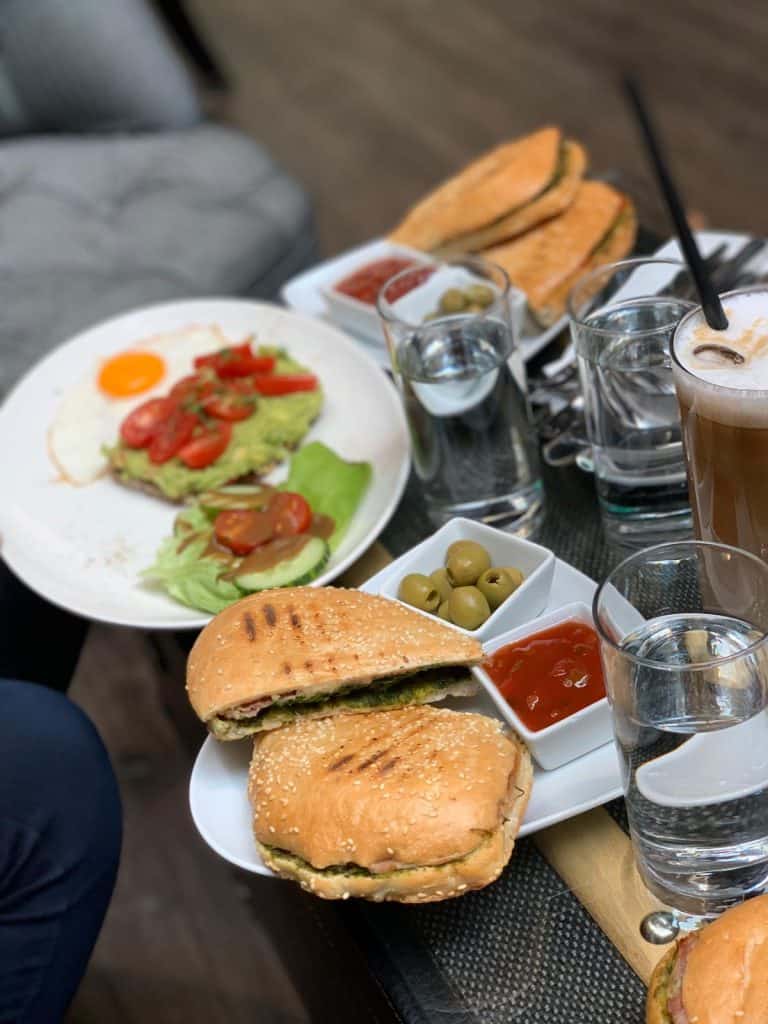 COFFEE
Need some caffeine? Besides ordering the basics (Cappuccino, Espresso, Latte Macchiato etc.) you can order additional flavors to add, such as coconut, vanilla, caramel, strawberry or nougat. You can order your coffee with almond milk too or with extra whipped cream if you have a sweet tooth. Even though it was a rainy day when we went there, we ordered the "Kaffee on the rocks" to prepare for the summer. It is simple but so delicious! What is inside you ask? Simply a double espresso, ice cubes, milk and the flavors if you request them. Yumm!
INFO
Opening hours: Monday – Saturday from 8am to 9pm; Sunday closed
Address: Linzer Gasse 39.
Check out our video on Youtube or on Facebook if you want to see more!