As part of the social media class Andreas, Kristof, Ancel and Klaus created a social media strategy to help the local business and employer of our classmate, to increase overnight stays after the corona pandemic.
Wyndham Grand Salzburg is the leading business customer accommodation provider and host of conferences and is conveniently located in the heart of the city of Salzburg.
In order to achieve our goal of increasing the reach of the hotel within the business customer segment, make connections, generate leads, improve brand awareness and ultimately drive traffic to the website we recommended implementing social media strategies using the two business platforms LinkedIn and XING.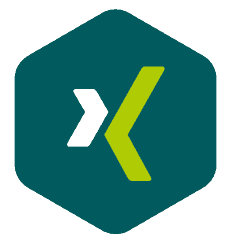 With it's 756 million users in over 200 countries and territories worldwide, a business profile on linked in is an ideal tool for making contacts and growing the professional network for a hotel with an international profile such as the Windham Grand. XING is the leading business platform in the DACH region with 12 million members in the German speaking countries and therefore a useful tool for any company seeking to reach professionals from Salzburg. Moreover, XING allows marketers to filter users by industry, educational background and job title and thereby, focusing efforts on only the most relevant users for the company.
Our group came up with a number of potential layouts for banners and mobile content as well as a content calendar to follow for the social media marketing team. We also made suggestions for ways that the Windham Grand could manage and streamline the social media campaigns using the social media dashboard Hootsuite.  
It is our hope that our project will help The Windham Grand Salzburg to increase their Windham Reward members, generate leads and that they will soon see business customers returning to Salzburg.