HI THERE FOODIES!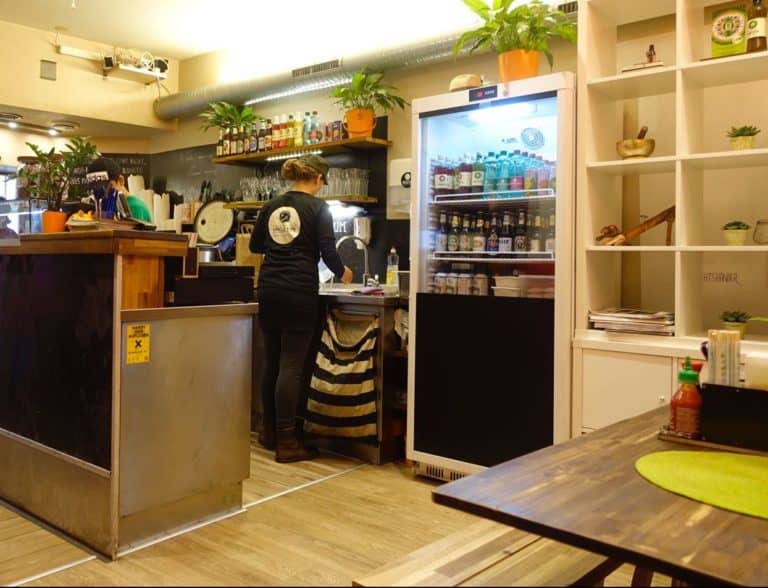 So the Chopsticks checked out "Uncle Van" for you, so you know what to expect before visiting. Uncle Van is a small restaurant at the Mirabell side of the river, offering fresh, authentic Viatnamese food for a reasonable price. They also have a 10% student discout, so don't forget to bring your ID! As they are quick at preparing the ordered dishes and seating is limited many people go there for take-away.
We however decided to have lunch on site. As already mentioned the restaurant is rather small, so seating inside is very limited. On warmer days people can also enjoy their food outside. As it was raining (typical Salzburg!) when we got there we were lucky to get one of the few tables. You order by filling out one of the paper-menus: just add your name and tick the box of either an already prepared meal or create your very own dish by choosing from a list of ingredients.
I had the "Magic Rice with Chicken" and it was very tasty. A friend of mine decided to put together his own dish and ended up ordering brown rice with tofu and different kinds of veggies.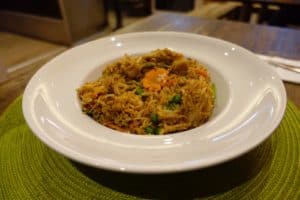 Besides van's wok I heard that they also make a kick-ass pho soup. The staff at Uncle Van's is very friendly. Even if they got their hands full at pretty much all times, they will still always greet you with a smile. Well – considering how much work they had just while we were there shows that Salzburg seems to have a new lunchbreak favorite!
So go see for yourself – but consider yourself warned, the good vibes and tasty food are, in our opinion, highly addictive!
Keep eating,
xoxo, your Chopsticks Team!