Today, Chopsticks is presenting a new Chinese delight – Dumplings!
Eager to prepare this savory dish yourself? Then follow our healthy vegetarian recipe and do not forget to have fun like we did while wrapping them up! 🙂
So, let's get started. Here are the main ingredients you will need for the recipe (remember, you can always come up with your own variations of filling and that's always might fine, isn't it? 🙂):
2-4 cups of flour
2 cups of water
Chinese cabbage
Enoki mushrooms
Buna shimeji mushrooms
Tofu
Spring onions
Soya sauce
Salt & pepper
How to make a dough: take a large bowl and mix the flour, water & salt together. You should end up having a nice, smooth dough (the dough should rest for a good while – 10 to 20 minutes).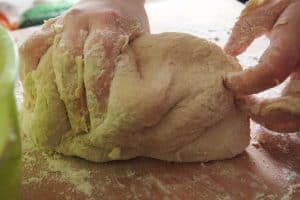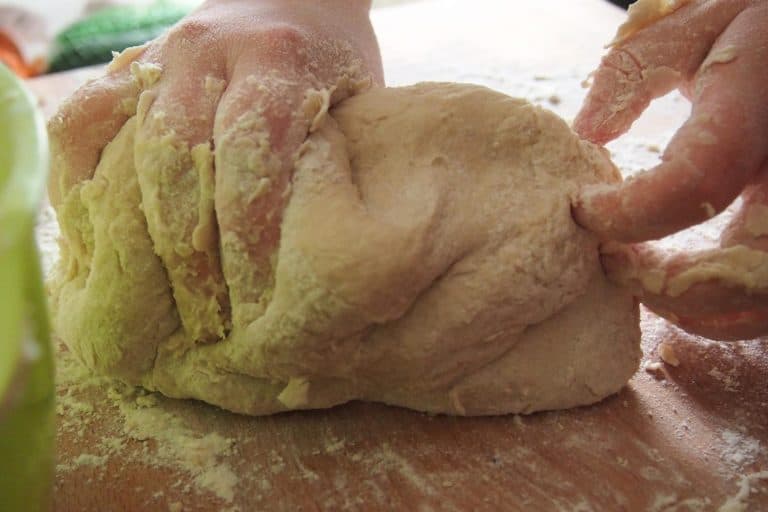 For the filling: cut the Chinese cabbage, mushrooms and tofu into small pieces and mix them all together in a bowl. Time to add some salt, pepper and soya sauce.
And now the most fun part: bring your dough and divide it into small pieces (depending on how many dumplings you plan to make). You will need a rolling pin to make them flat. Roll the dough pieces until you form circular wrappers (or let's say discs). Now, fill the wrappers with the cabbage-mushroom-tofu filling and twist the edges of the wrap as delicately as you can 🙂
How to cook: Add some cooking oil to a medium-sized frying pan and place the dumplings next to each other. Fill the pan with some water and cover it with a lid to let the dumplings be cooked in a steam. Aaaand your dumplings are ready! 🙂
You can now decorate the dumplings with chopped spring onions to add some more excitement!
Thank you very much for sparing your time and reading out blog-post! We hope you will try the recipe soon 😉
Much love,
Your Chopsticks Team