#StayHomeStayInAustria – Mountains are calling.
Time goes by, and after spring there will be definitely summer, autumn and winter. And no one knows if at the end of 2020 you will be able to go far away from here. But you know what? I am definitely going to #stayhomestayinaustria even if all of the borders will be open. Cause for me there's no better place to spend winter than the valley I live in, and no better way to enjoy sunny frosty days than to go skiing.
So if you are snowboard or mountain ski lover as I am, or just wanna try it, if you are ready for adventures and beauty, if you have a bit of money and spare time at the weekends or during the weeks, just take a car or catch the direct train from Salzburg somewhen in the winter, come to Gastein where I live and feel my passion.
Majestic mountains covered with dazzling crystal-clear snow are waiting for you from beginning of December till the very end of April. As I told you a bit earlier you can easily come to Gastein valley even if you don't have a car or like drinking alco. Train will bring you directly from Salzburg Mainstation to ski lifts. It arrives to Bad Gastein Station which is just 300m from Stubnerkogel gondolas.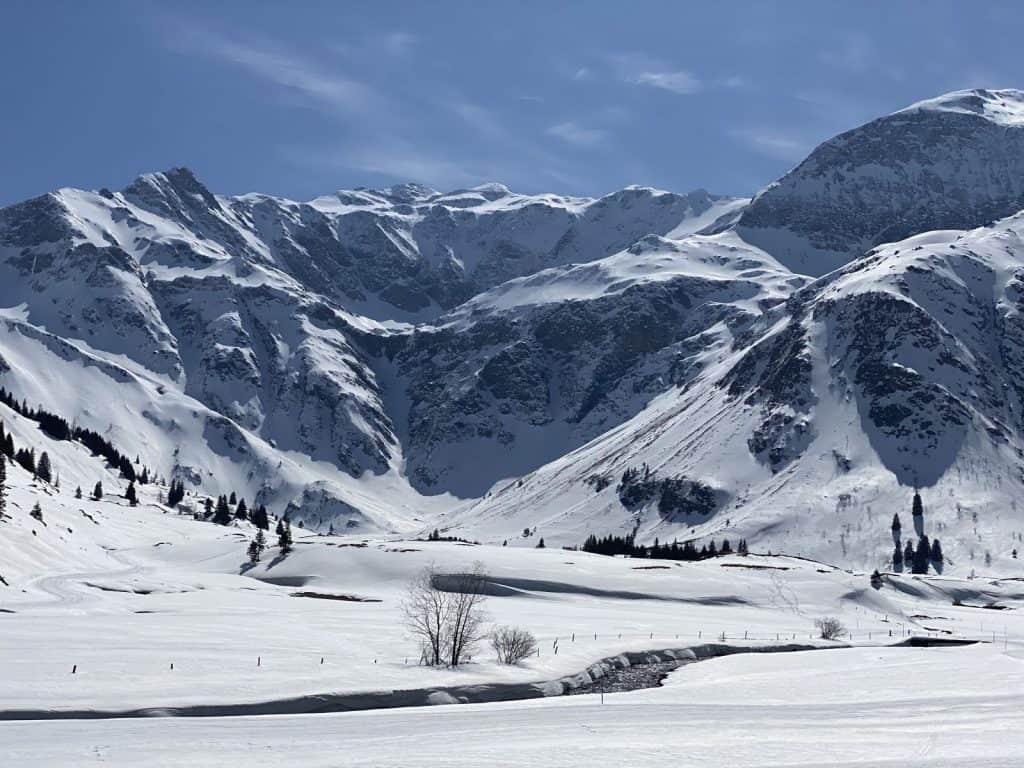 Altogether there are four ski areas connected by free-of-charge SKIBUS. You will never get bored riding the same landscape during the day. 21 different ski lifts are ready to bring you to the top, where you can find more than 200km pf prepared slopes. Choose Dorfgastein if you are a forest lover. Go to Hof and Bad Gastein if you need more fun with different sceneries and Snow Park. Enjoy solitude at the old fashioned Graukogel chairlift. Or simply drive to Sport Gastein if you need more space and wanna try slopes for professionals, which are almost 100% free of children and beginners.
BTW Sport Gastein is also very famous among free-riders all over the Europe and even hosts free-ride contests annually. About 30 free-ride routes are accessible in the valley directly from lifts including very simple and suitable for newcomers and really hard ones for true bad asses. Maybe you think it's not a good idea to discover unknown mountains alone, don't you? Not a problem at all. Hire a guide and simply just enjoy the day. But be ready to pay about 200-400 euro.
And you know what is the best about my place? No huge queues to the lifts, even in a high season. So, come and take a delight in your #stayhomestayinaustria.
BTW: All the valley is pets, kids and seniors friendly. So, there are no doubts, you can bring with you whoever you want, even your granny. For those who are not happy about mountain sports there are many other ways to be entertained: sledge riding, cross-country ski, horse riding, thermal swimming pools, and of course a lot of bars and restaurants. Believe me, no one will get bored.
For helpful info go to gastein.com or PM me.
Inna Adamova