What is your Element? Air…
"I can't change the direction of the wind, but I can adjust my sails to always reach my destination" 

Jimmy Dean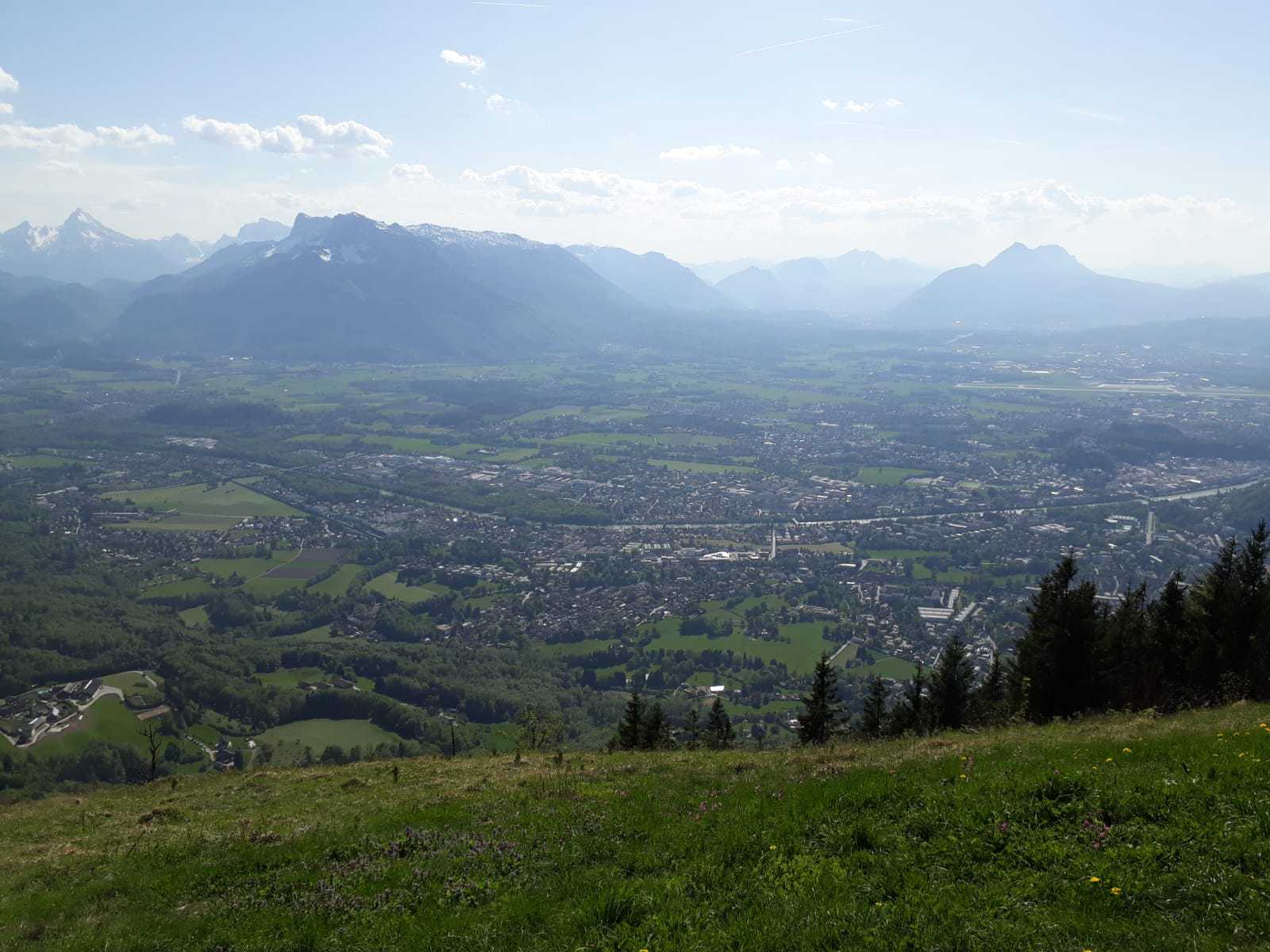 The fourth element as wind is one of the most relaxing sound that exists and also a very powerful sound in order to create a calm, peaceful and relaxing atmosphere. This "noise" itself eases away stress and makes everything outside look more calm and quiet. The sound of wind is great for helping one to fall asleep and for covering background noises. Wind noise is another natural source of white noise. Hence, we have chosen the best place for the fourth element which is Gaisberg. This mountain, gives home to countless paraglider as a result of the excellent wind it is always surrounded by.
Gaisberg belongs to one of the most renowned mountains which is just a few kilometres away from the city center of Salzburg. It is 1287 m above sea level, which results in the great wind. Additionally, there are many other opportunities so that you can combine almost all the elements if you choose to get there via hiking.
As it can be seen on the map, from the so called "Hexenloch" cave you can start hiking to Gaisberg which would only take you 1 hour and 20 min. In this case, you would wander through the forest which would represent the Earthelement, the small stream "Felberbach" belongs to the element of Water, hiking characterizes the Fire element as you need your power with the steep elevation and when reaching Gaisberg you will get attached with the Wind element.
#airearthfirewater #whatisyourelement #air #experienceslazburg #imtesalzburg #imteb2016 #fhs #fhssalzburg #gaisberg #gaisbergspitze #destressinsalzburg #findyourself #connectwithwind