RESTAURANT IN SALZBURG- IMLAUER RESTAURANT
Rainerstraße 6, 5020 Salzburgo, Austria
It is a restaurant where the atmosphere is traditional and cosy. The team lives and breathes the typical Austrian hospitality and the "joy of customer service" that you see in all IMLAUER establishments. You can enjoy the flavours of Salzburg in all its facets.
The Austrian specialities from the Braurestaurant's kitchen arrive fresh at the table, with a modern twist from the experienced kitchen team. Stiegl beer is served to accompany your regional delicacy or classic Austrian food.
-The IMLAUER restaurant have four dining rooms:
The Bürgerstube room is the main dining room. It is a very big and spacious room with large windows through which you have a lot of light and where you can see the street.This room is ideal for birthday parties, weddings or banquets.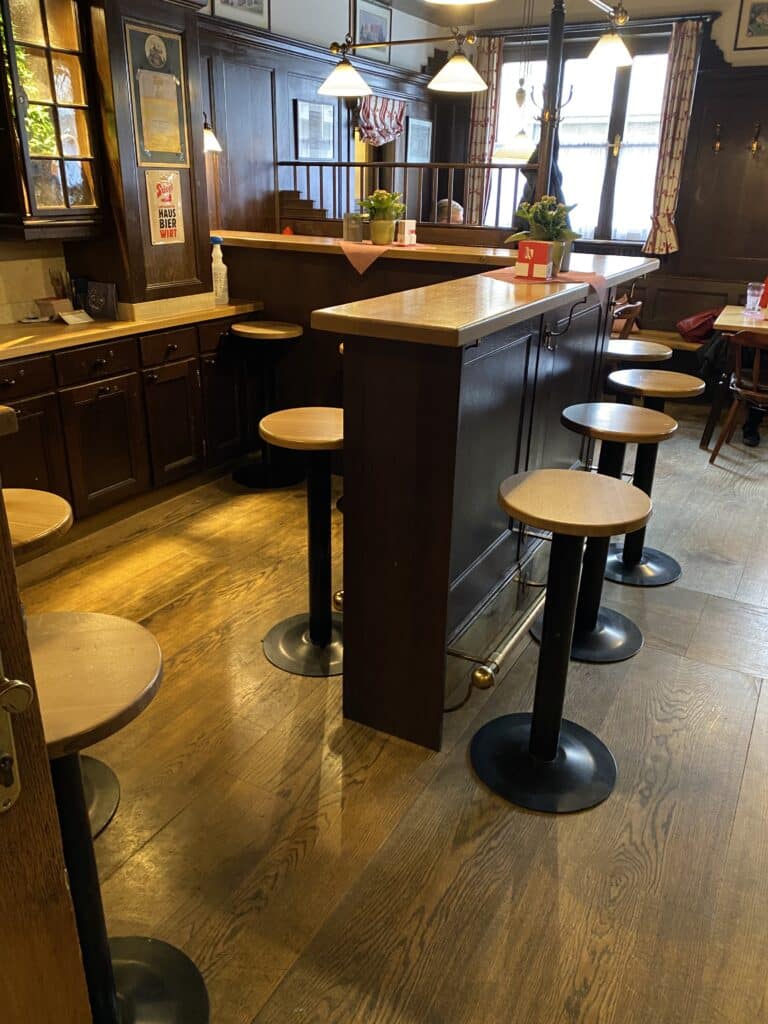 The next room is Pilskanzlei is ideal for bride robbery as it has a bar and you can serve the wide variety of Stiegl beers that this restaurant has.
The next room is the Hopsenstube, is a very elegant room, made of wood and with room for more than 25 people, ideal for more intimate celebrations and even weddings.
TRADITIONAL FOOD
In this restaurant you can try a variety of different types of food. They have both morning and evening menus; the price is not too expensive at around 10-11€ and includes food and drink. You can choose from two different set meals with a main dish and a soup or a salad.
In this restaurant you can find meals such as:
· Meat soup with homemade garnish of your choice:
-Liver balls, herb pancake strips or cheese balls.
· Cream of pumpkin soup/roasted pumpkin seeds and oil
· Goat cheese meatballs/pickled cheeseballs with herb oil/ salad /nuts /apple /apple /pomegranate
· Austrian braised veal/red wine sauce/potato croquettes/vegetables
· Grilled salmon fillet and vegetables/ Lentil ragout/potato
· Pork escalope "Viennese style"/parseley potatoes/ cranberries (Schnitzel)
And then the desserts:
· Salzburger nockerl for one person
· "Sacher cake"
· warm apple strudel/whipped cream
In the menu of this restaurant you can find meat, fish, vegetarian and vegan options.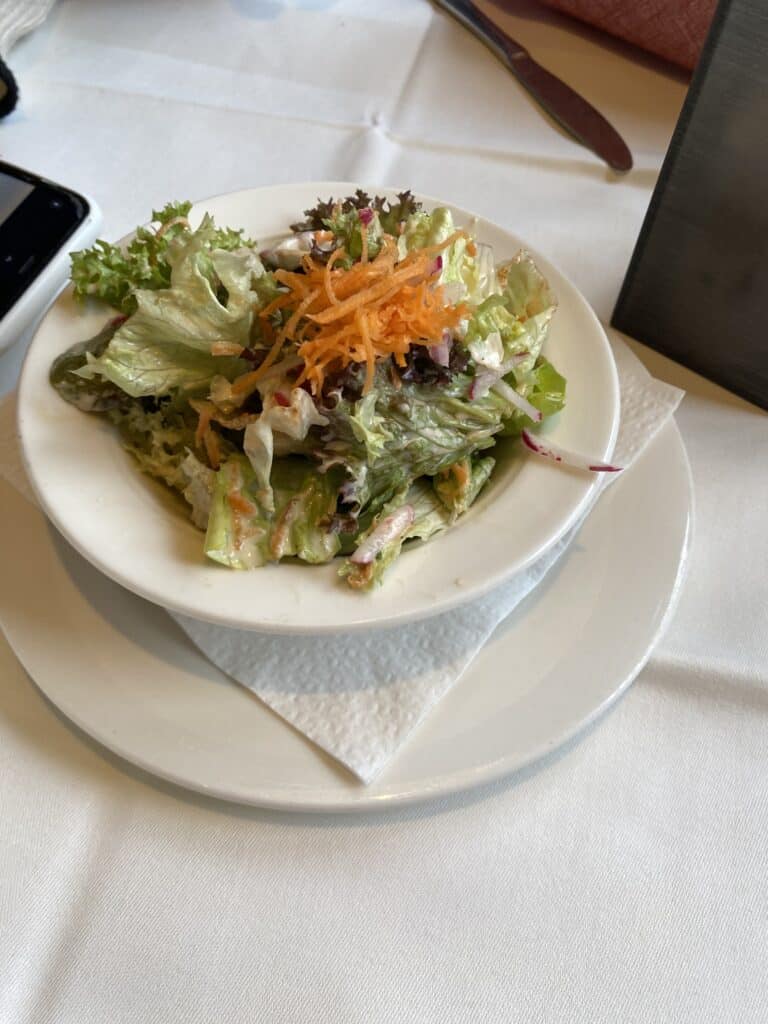 Morning hours are from 11:30am until 2:00pm. Afternoon hours are from 2:00pm to 5:30pm.
Open Monday to Friday.
---
If you are still thinking whether to go or not, I recommend you go because on TripAdvisor this restaurant has very good reviews, it also has 4 stars out of 5.
As we can see on tripadvaisor this restaurant is on the Nº1 of the best restaurants in Salzburg. Personally I think that every restaurant has its own charm and something that makes it unique.But when I saw this restaurant I thought it had something different and indeed the decoration, the people and the atmosphere is what makes it stand out from the rest. For Salzburg the price is not too expensive and they have a menu every day which can be an option when you don't want to spend a lot of money. It also caters for vegetarians, pescetarians, vegans and carnivores.
---
Our opinion about the restaurant:
We are Erasmus students from Barcelona, and we have come to Austria for a semester.
We have decided to take traditional restaurants as we like the gastronomic sector of tourism very much. We have decided to visit several typical Austrian restaurants recommended by locals. We wanted to get to know the different types of typical food that you can eat here, for example Schnitzel or Tafelspitz for main courses and Sacher cake or Apfelstrude for dessert.
The restaurant itself is spectacular and I would like to go there again to eat their incredible dishes and enjoy the different rooms.
Nowadays in all parts of the world gastronomic tourism is one of the most popular, many people travel to different countries not only to see the different cultures but also to taste the different typical dishes of the country.
We have created this blog because we believe that it is often difficult to decide which restaurant you would like to go to. That's why we often look at the comments and opinions of people on google for example and we want to make sure you don't have any doubts and go without thinking about it.
You won't regret it!:)
---
Do you want to live an unforgettable experience and enjoy one of the best traditional restaurants in Salzburg? Go to IMLAUER restaurant as soon as possible!!!!
To read more about other restaurants in the city os Salzburg, we recommened the following links
Johanneskeller restaurant
Elephant restaurant
---
These are the contact numbers: Tel: +43 (662) 87 76 94 – Fax: +43 (662) 87 76 94-16 – restaurant@imlauer.com