Get to know Obertauern:
What is Obertauern and how to get there:
The Obertauern ski resort is located in Pongau in the middle of Salzburger Land. It is one of the most snow sure resorts in the region of the alps, which enables you to go skiing from the end of November to the beginning of May. The ski area is very easy to reach by car, as the roads are well prepared and constructed. From Salzburg city it takes about an hour to get to there by car. For the motivated without a car there is the possibility to use public transport.
There is a bus (280) which will take you directly to the ski area. However, it departs from Radstadt, so you have to find a way to Radstadt first. Here, you can take the train from Salzburg. The journey will unfortunately take a little longer and you should plan on changing transfers often, which makes it a little inconvenient for students to get there.
Where and how to challenge your skills and courage:
Obertauern provides 100 kilometer of ski trails, which range up between 1630 meters and 2313 meters above sea level, are connected through in total 26 lifts and cable cars.
The Ski area is suitable for skiers and snowboarders of all abilities. Half of the slopes are blue slopes, which means for beginners. But the ski area also is attractive for advanced skiers. There are around 39 kilometers of slopes for advanced skiers, including 4 kilometers of black slopes, which are suitable for the more daring athletes.
Must – Ski runs:
The ski circuit "Tauernrunde" is the ideal way to explore the whole ski resort. The 26 lifts and cable cars are arranged in a way that completely works since you may use them to get from one location to another without having to take any additional routes.
Do you want to really challenge your skills and courage? Then try the legendary "Gamsleiten 2". This is one of the steepest slopes in the Alps, whereby the cable car only goes up when the weather conditions are the best.
In summary, it can be said that there is a challenge and pleasure for everyone.
Ski schools and rentals:
You want to learn how to ski/snowboard or improve your skills? Obertauern offers seven different ski schools to do so. There are also many other courses such as ski biking. In case you don't have your own equipment, it is not difficult to find a ski rental in Obertauern. There are over 20 shops throughout the ski resort that offer equipment rental, practically on every corner! So, there's no excuse why you shouldn't visit Obertauern!
First the exercise then the pleasure!
After a successful day of skiing, there's nothing better than settling down in a cozy ski hut and enjoying a traditional Austrian meal. Or if you're too hungry, there's always time for a break to recharge your batteries! Obertauern can definitely help you with that.
A total of 25 huts are at your disposal, some right next to the slopes, where you can enjoy the perfect view and traditional food. Don't miss the local delicacies and the real hut charm at "Edelweissalm" and "Lürzeralm"!
Time for toasting and partying!
Stomach filled and skis stored away for the day? Then off to the bar with you for après ski! As early as midday the parties in the countless mountain huts and umbrella bars are starting at the trails. Examples are the iconic "Treff 2000" at the midway station of the gondola Grünwaldkopfbahn or the "Hochalm" at the base of Seekarspitz. There are several pubs in the city where you may continue what you began on the mountain.
Time for rest before the next ski day!
After a successful day, you also need to take a rest. Obertauern has something for everyone's tastes. Whether it may be the 4–5-star superior hotels, various chalets or the 3-star hotels. Additionally, Airbnb accommodations in various price ranges are available in the ski area. These are often located next to the ski lifts, which makes it really easy to find home after a great après ski night. However, if you want to save some money but still stay next to the ski slope, the hotel "Tauernpasshöhe" or the mountain hotel "Türlwand" would be suitable. These have a very good price performance ratio and offer an all-round good service for the budget travellers among us!
Let's talk about money:
Ski pass prices:
Obertauern offers various types of ski tickets. There are 2–3-hour tickets, half and full day tickets and multi-day tickets. These can be purchased directly at the ski resort. Unfortunately, the age groups are only differentiated between child, youth, adult and senior.  However, there are reduced prices for under-25s, which gives us a small advantage as students.

Furthermore, every ski pass includes free use of the public buses in the ski region. This makes getting to the hotel or similar a lot more practical.
For more information visit the official website of the ski pass prices: https://www.obertauern.com/skigebiet-oesterreich/skipasspreise.html
Generally speaking, the prices for a ski pass in Obertauern are a lot cheaper than for example in ski areas that are part of the Ski Amadé.
Furthermore, the ski resort Obertauern is also part of the Super Ski Card, where you can go skiing all around Salzburg, Kitzbühel and other areas:
https://www.superskicard.com/de/superskicard-premium.html
Restaurants and Bars on average:
Basically, the restaurants in Obertauern are in the middle price category. Most of the meals are very good value and not overpriced. However, all tastes can be met here, since something higher priced can be found.The après-ski bars are a little different. According to some reviews, the drinks are sold very expensively. Although you have to expect higher prices in a ski region, charging 13 euros for a mixed drink can be too much for some people. Accordingly, this is not really student-friendly.
Accommodation:
Unfortunately, most accommodations in Obertauern are in a rather higher price category. It is quite difficult to find accommodation for less than 100 euros a night. Furthermore, there are no hostels in the region, which makes it very expensive for students. Of course, it also depends on when you visit the ski resort. In the high season, the prices will certainly be more expensive. However, if you book early enough and smartly, you may certainly get some better deals.
How well does Obertauern perform overall?
Snowflake system (1 – worst, 5 – best)
Accessibility:
*
Suitable for students:
**
Prices:
**
Accommodation:
**
Après ski:
****
Restaurants ans mountain huts:
****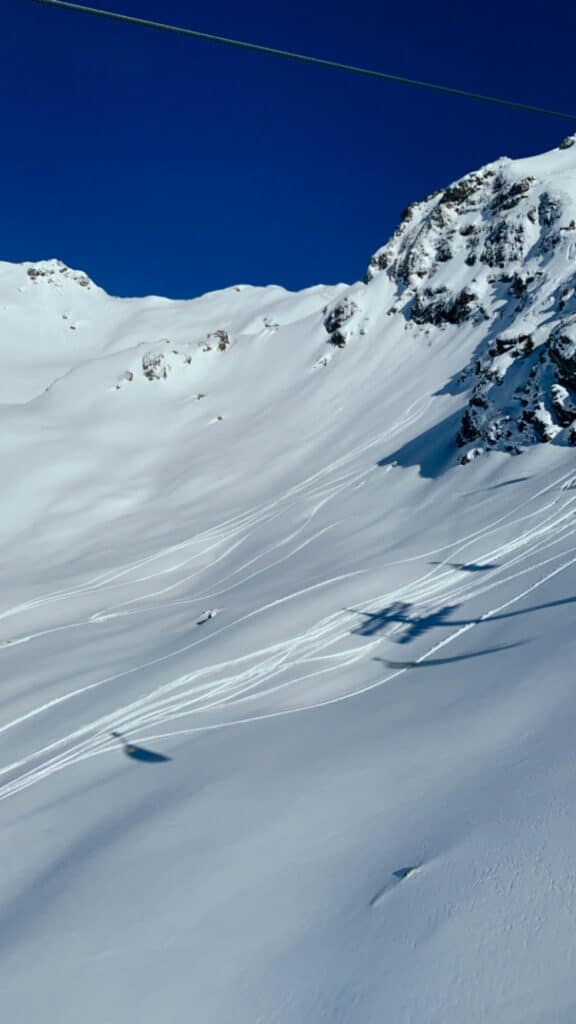 For more Information about skiing in Obertauern: https://www.obertauern.com/en/
Other great Ski regions in Salzburger Land: