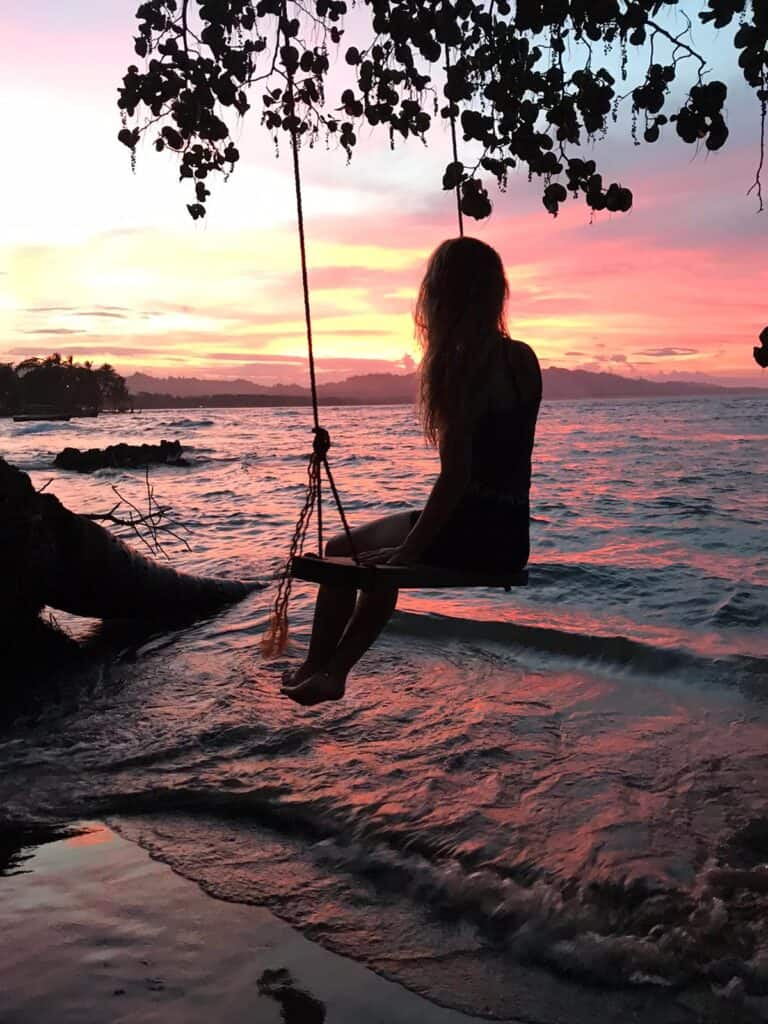 Welcome to my blog! 🙂 I am happy u chose to read about our highlights we have created for the lazy Loft Hostel.
"Just do it. LATER."

Pura Vida – Costa Rica
First of all, let me tell you WHY we decided to work on a social media strategy for the best hostel in Costa Rica…
It all started in summer 2019, when I decided to check out Costa Rica and ended up in the best hostel I have ever been to. They are mainly fully booked due to their WOM which attracts backpackers from all around the world to go there and enjoy the genuiest PURA VIDA vibes at the Caribbean sea close to Limon. WOM, of course, is vital for a small hostel like Lazy Loft, however, we thought they could use our ideas once tourists are returning in order to recover from the zero tourist months during COVID-19.
Thus, we decided to collect our ideas and create some first drafts for their Instagram and Facebook accounts. Before doing so, we established personas (check out Martinas Blog to read about them) and created a Mission and Vision statement as well as our values:
The LAZY LOFT Mission: "We stand for a unique, chilled hostel in the Carribean sea with a good sense for guests, the right trends and the humour, which brings us our reputation in the travel industry. With our simple but unique concept we aim at making guests pay only the components they truly need and want. With a clear focus on simplicity and easy-goingness we offer our guests budget-priced accommodation and a social environment to connect at a unique beachfront location in Puerto Viejo"​
The LAZY LOFT Vision: "We are the most chilled hostel in Central America:
Fun at quality and service belongs to our mentality.
We treat guests and employees like family members. ​
We communicate in a transparent and respectful manner externally and internally.​
We appreciate the earth and live in the present moment, enjoying every bit of it.​
We strive to create unforgettable and fun experiences, bringing people back in the NOW.​
We connect people from all over the world and tourists with locals."​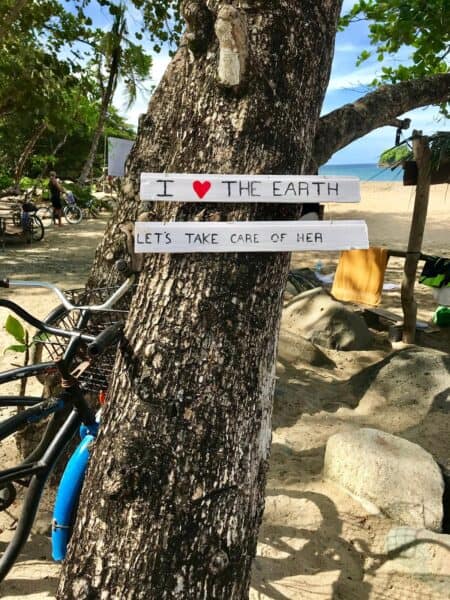 LAZY LOFT Values:
Sense of community ​
Diversity​
Sympathy​
Productivity ​
Loyal and friendly employees​
Dynamics​
Team building driven ​
Calmness​
Appreciating the moment​
Finally, we had the idea to collect some memories from previous LAZY LOFT guests in order to post them in their IG and FB story. Sooooo I started to contact some people I have met during my stay and informed them about our attack ;P They really liked the idea and made a short video for our story highlights ideas. You can check them out on YouTube under:
BRUNO BÄR from Belgium about Lazy Loft Hostel: https://www.youtube.com/watch?v=XdvlKa9abPs
JORDINA from Barcelona about Lazy Loft Hostel: https://www.youtube.com/watch?v=xIOg0cGrElE
We can't wait to post them in the hostel stories soon! Follow us on IG under lazyloftpvcr and don't miss the reviews from the hostel guests (Maybe you can do one as well one day… ;))
In conclusion, I really liked the project and besides missing this place it was really nice to awake some unforgettable memories!
Big THANK YOU to my classmates Martina, Tami, Carlota and Kitti who supported the Lazy Loft Hostel even though they have never been there! You are great and I hope to see you all there one day, enjoying a fresh coconut while watching one of the most beautiful sunsets on earth….
PURA VIDA chic@s!
PS: Let me know when you booked your flight & contact me if you need any Costa Rica travel recommendations (: