Why should you go and visit Hallstatt?
This picturesque little village in the Salzkammergut region is not an UNESCO world heritage for no reason. With its idyllic location by the lake and the historic buildings it offers its visitors more than 4,000 years of history. Even a Chinese architect built a replica in the Republic of China because he was so spellbound by the village. Hallstatt captivates with its narrow alleys through on top of each other nested houses and the surrounding mountains which are mirrored in the lake.
If you are looking for impressive places with traditional flair and scenic views Hallstatt should be on your list of things to see in Austria.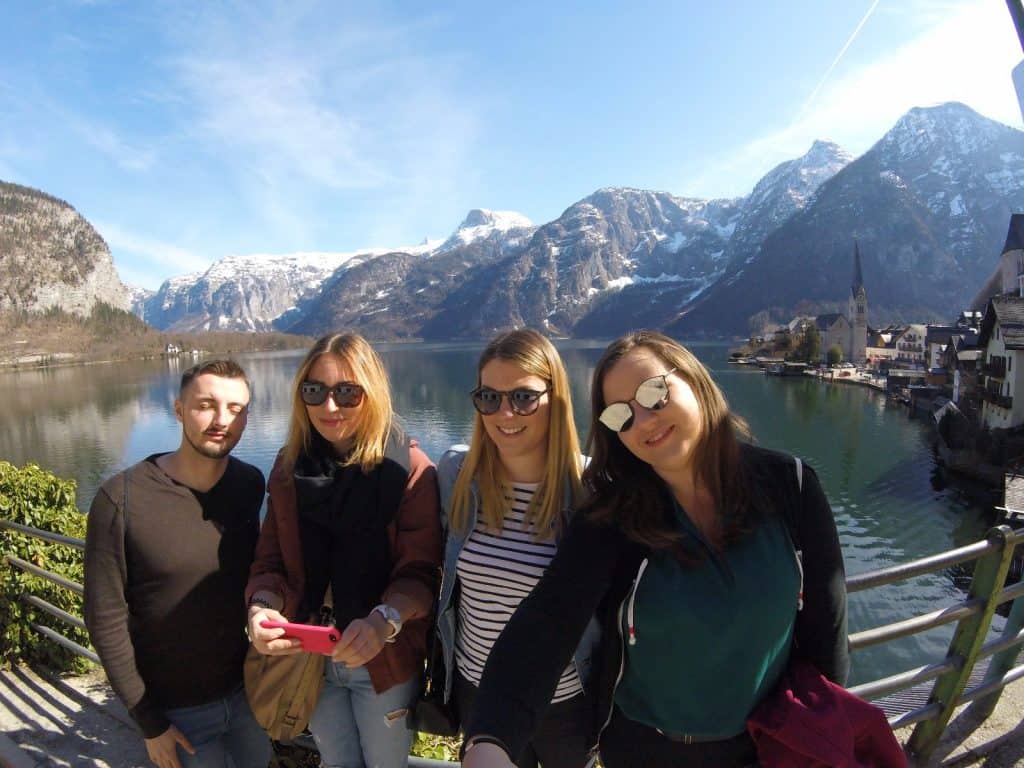 How to get there?
There are several ways to get to this stunning place. If you own a car it is an approximately 1 hour and 15 minutes' trip from the city of Salzburg to Hallstatt. We were positively surprised by the great parking system with several parking areas that lay just a bit outside of the village. They were really easy to find and just a couple of minutes by foot from the center of the village.
Another option to get there is a combination of bus and train from the main train station in Salzburg. Bus 150 takes you from outside of Salzburg train station to Bad Ischl and from there you just have to take a regional train to Hallstatt. This trip takes between 2 and 2,5 hours.
What can you do there?
The options are varied what you can see and do in Hallstatt. We can recommend to see the town center and a stroll around the place. The historic buildings are beautiful and it feels like you can find a history behind every wall. When you continue a stroll through the village you will also find numerous little traditional cafés and restaurants also with a view on the lake and you should definitely enjoy some food and drinks in this scenery. This place is made for scenic pictures and if you are a fan of local dresses called "Dirndl" you can rent one of those and get your picture taken!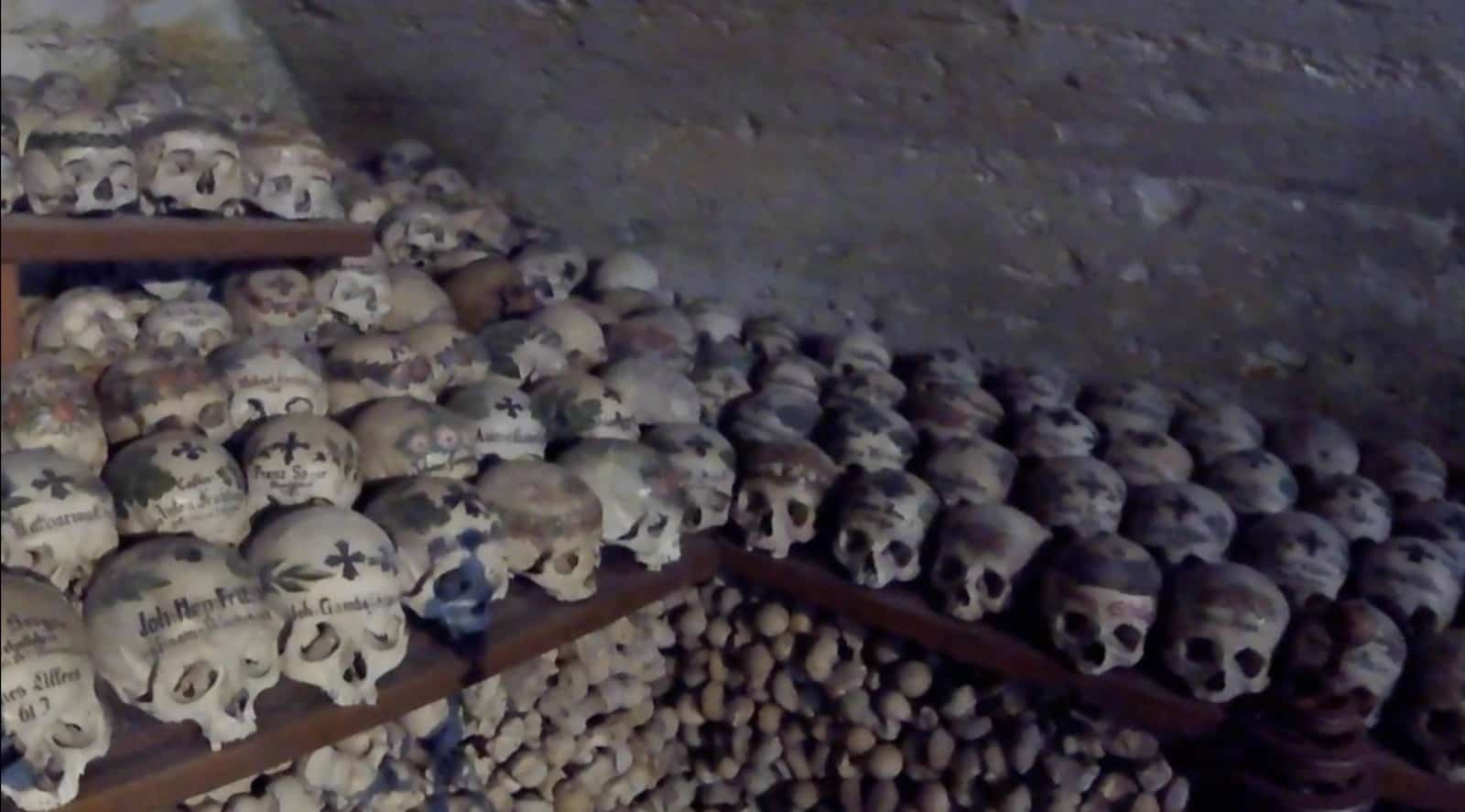 If not too tired from walking around and taking pictures yet and you are ready to cross another point on the to do list, you can take a small path uphill that leads you to the church and also offers a fantastic view over the lake and the surrounding mountains. Short tip: do not miss the skull house right next to the church and the cemetery even though when in there alone it can be a little bit creepy! It houses over 1,200 skulls and is one of the most popular sights in Hallstatt.  
To see what we were up to on our trip to Hallstatt click on the video below and get some inspiration: