360 meters over the tops of Hallstatt, time appears to stop for a minute. When you enter the monumental viewing platform, walk it to its pointed end, the incredible view will astound you. The 'Skywalk' of Hallstatt was not constituted without reason a 'Unesco World Heritage' site.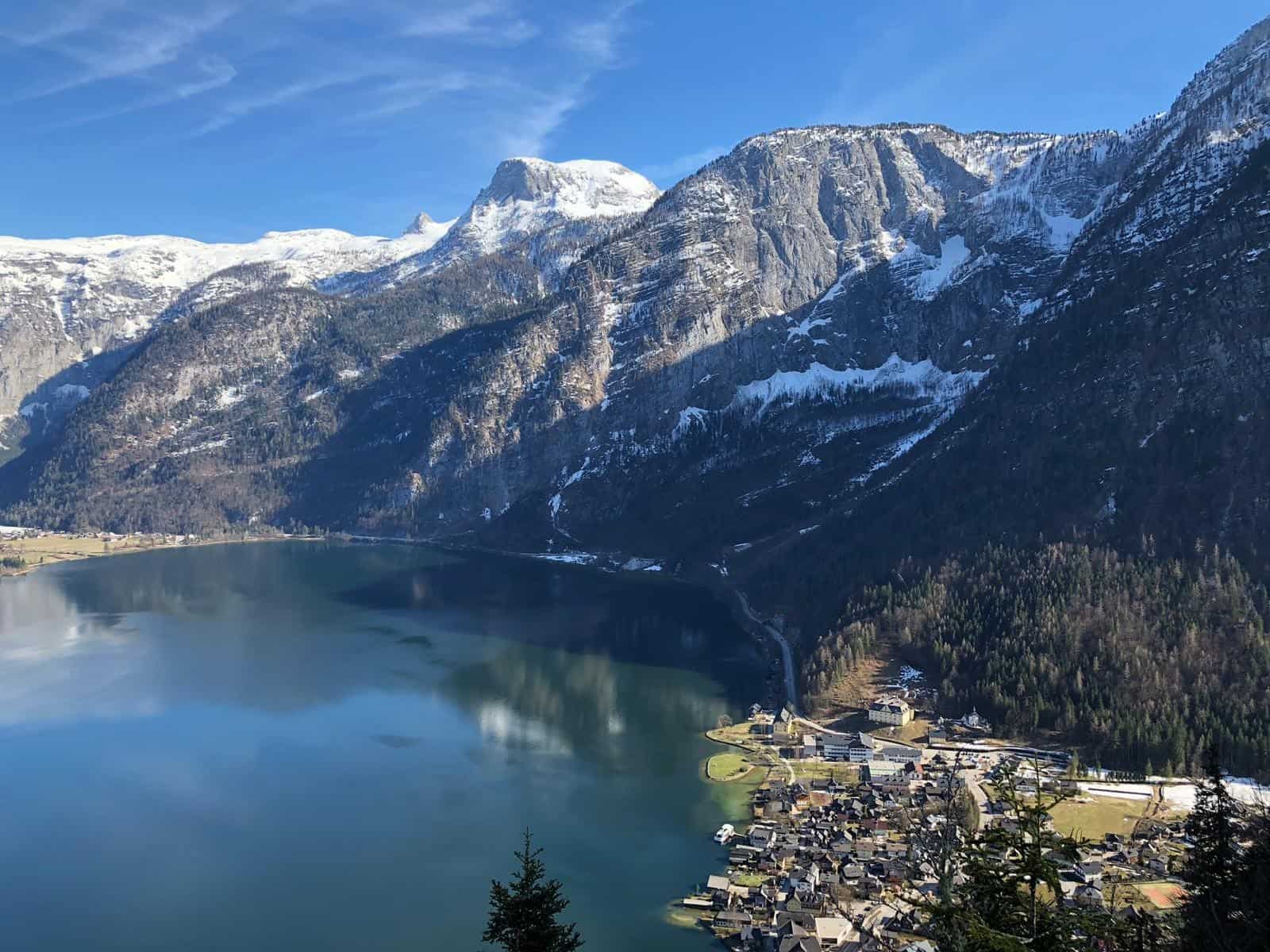 The journey starts at the bottom of the mountain and escalates with the cable railway to the top of the 'Salzberg'. Within a few minutes of the ride filled with excitement and anxiety, you have reached the hilltop. The railway station is connected through a vast bridge with the possibility to explore the depth of the valley and the diversity of nature to the 'Skywalk'. After reaching the unique viewpoint of the iconic city of Hallstatt, an incomprehensive picture emerges. Some of the more memorable aspects of Austria such as its mountains and lake comprised within one spectacular view. Not only does the scenery provide for excellent quality Instagram pictures but it also puts into perspective the inherent peacefulness and beauty of nature as well as allows to leave behind the rumor and stress of daily life. For those of you who not only want to capture the incredible atmosphere with a photo, also have the option to enjoy an excellent meal accompanied by the cinematic surrounds can opt for the restaurant 'Rudolfsturm'. The restaurant is situated right next to to the iconic sight serving homemade Austrian cuisine. For those who have had their fair share of immersion can descend with the cable car and take in all of Hallstatt's uniqueness during the ride down towards the bottom of the hill.
Upon departure, visitors have the opportunity to finalize the memorable trip with a visit to the souvenir shop of the cable car station and take away one or several gifts to share with friends and family while reminiscing about the small village in Austria hidden beneath mountains surrounded by a veil of imposing serenity called Hallstatt.