Are you a nature enthusiast stranded in Salzburg? Feel like the city is driving you crazy? No need to worry, there are plenty of opportunities to get outside.

Salzburg is an awesome destination to explore the outdoors and reconnect with nature. From visiting cascading waterfalls to kayaking down the renowned Salzach, Salzburg has got it all. Read today's blogpost to find out what the Barmsteine have to offer.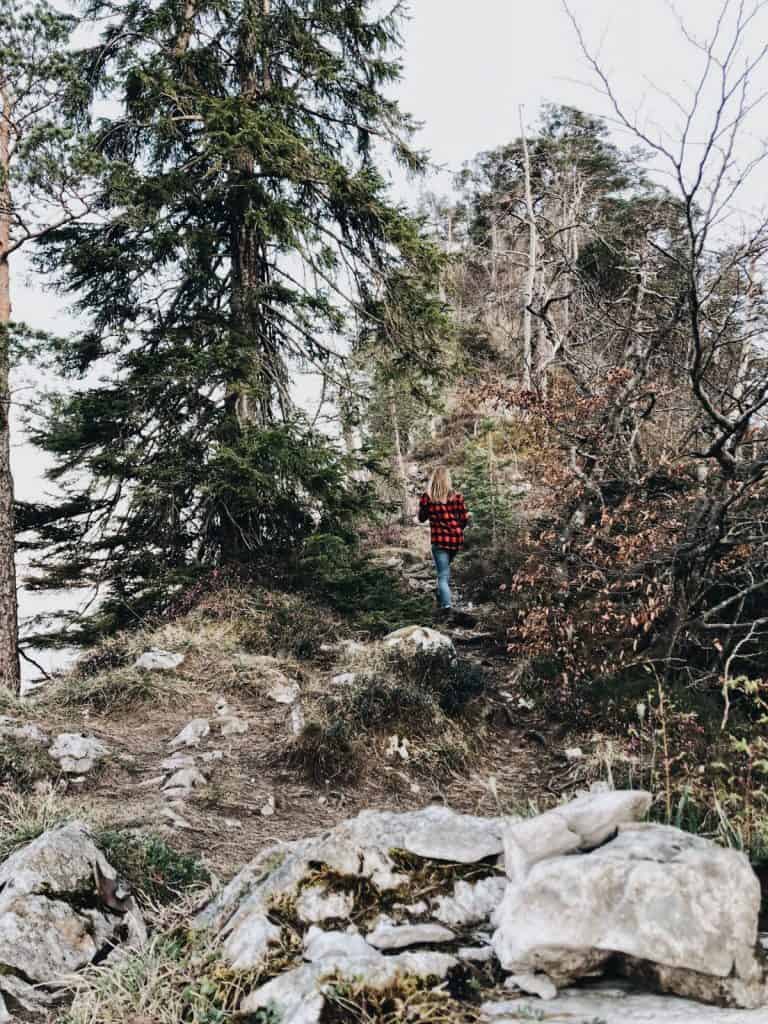 Where they're located
Fun fact: while hiking up the Barmsteine, you're crossing boarders at the same time, visiting both, Austria and Germany.


You can get to the mountains either by car or on foot from Hallein. If travelling by car, you can take a short-cut, reducing your hiking time to only 30-40 minutes. That way, you can even get an early, pre-university hike in. For all the motivated hikers, starting off in Hallein will take about two hours (3-4 hours round-trip).
hallo
What you can expect
Since the Barmsteine are easily accessible, there are plenty of ways you can make the most of your time visiting them. Here are a couple of things you could do while 851m above sea level:
Enjoy beautiful views of Hallein, Salzburg and Berchtesgaden
Have a couple of drinks with your mates
Spend an overnight below the stars
Climb your heart and skin off
hallo
hallo
Why you should visit
That's a good question! Take one of our favourite quotes from Nancy Newhall as a motivation:
The wilderness holds answers to questions man has not yet learned to ask.
Regardless of your intentions to visit, you will definitely not regret it. We like going up there to recharge, find peace and have a good time with friends. Join us next time for your piece of adventure and check out the video below to get a feeling of what we're talking about.