Do you feel like you're fed up with the city? Are you in need of a little relaxation? Would you like to make a day trip with your friends? Then it's time to discover the best destinations you can visit to escape the city of Salzburg!
Where to go?
The small town of St. Wolfgang is located in a breathtaking setting on Lake Wolfgang, just an hour away from the city of Salzburg. The area is part of the Salzkammergut region, which is considered as one of the most beautiful parts of Austria as it is surrounded by crystal-clear lakes and enormous mountains.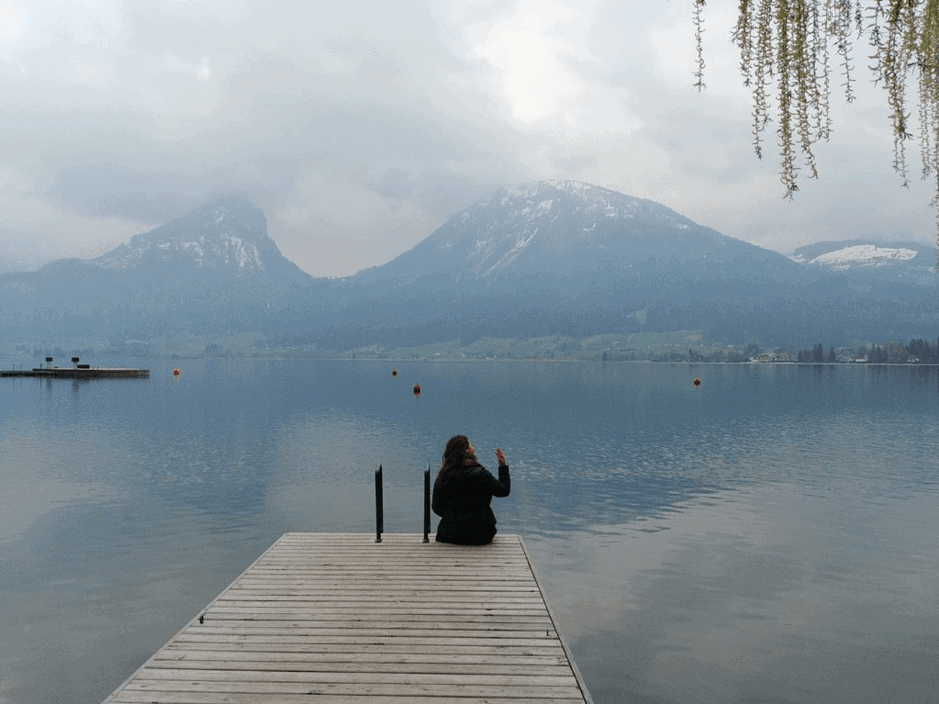 How to get there?
The easiest way is to travel there by car, which takes approximately 50-55 minutes from the city of Salzburg. You can either take the highway A1 or country road in the direction of Strobl.
If you don't have a car it's also no problem! Although there is no direct public transport connection, the place is easily accessible by bus as well! From Salzburg Central Station, bus 150 goes to Strobl Bus Station, where you can take the number 456 directly to the city center. The one-way full price of this route is € 9.90.
What can you do there?
One of the biggest advantages of the location is the diversity it can provide to the visitors. Whether you are a nature lover, culture enthusiast, or a person who just loves lying on the beach, this location will definitely have something to offer for your leisure. While many hiking trails make the place perfect for outdoor fans, those interested in history can visit for example the world-famous White Horse Inn (Hotel Weisses Rössl) with more than 500 years of tradition. If you are a fan of the typical Austrian cuisine, you will find a variety of traditional restaurants in the area. For those who simply want to relax and cool off from the city heat, the place offers many natural beaches that are perfect for spending a hot day in the summer.