In the area of Obersalzberg in Germany, close to Austria's border, stands a magnificent mountain called Mount Kehlstein. The mountain rises 1,834 meters (6,017ft) above sea level and overlooks the village of Berchtesgaden. On the top you can spot a beautiful brick building. The building's name in German is Kehlsteinhaus but we English-speaking know it as Eagle's nest. This legendary property has made its mark by being one of the few monuments from the World War II era that has stayed undamaged. Today it's a reminder of the horrors and human abysses that the National Socialists enforced under dictatorship of Adolf Hitler.
This graceful property we call Eagle's Nest, was built to impress people with its golden brass elevator and fireplace made from red Italian marble. It was designed by Martin Bormann and given to Adolf Hitler in the honor of his 50th birthday. It was supposed to represent Hitler's glorious lifestyle, but ironically Hitler himself only visited the premises a few times because of his fear of heights. For the most part it was used for social gatherings and government meetings. It's a miracle that the premises is still in its original form, considering that it was a target of bombing in 1945. In the 1960's it nearly got destroyed again by explosives but was saved thanks to the intervention of former Governor Jacob.
Today the Eagle's Nest is a popular tourist attraction to anyone who wants to hear about the Third Reich era. Although you can also enjoy the mountain top's panoramic view and the atmosphere, without being interested in its history. Nowadays the building of Kehlsteinhaus is a seasonal restaurant that offers beverages and local cuisine like schnitzel and bockwurst. They have an outdoor terrace where you can enjoy a pint of beer or a cup of coffee and take pleasure in the beauty of the mountain scenery.
The Eagle's Nest is a well-liked day trip destination for anyone who is staying in Salzburg or nearby. It's only 30 kilometers away and there are multiple ways to get there. Just remember that you will be crossing the border to Germany's side, so bringing your passport is mandatory. If you have the time, I recommend you visit some other places on the way, for example the salt mines and town of Berchtesgaden.
By car..
If you want to go there by car, just choose the A8 motorway (Munich-Salzburg) and take the exit at Bad Reichenhall or Salzburg Süd (road B20) to Berchtesgaden. Then follow the Obersalzberg road to the Hintereck parking area. The road from this parking area to the Eagle's Nest has been closed for private traffic since 1952, so you will have to continue your journey by taking the RVO-Bus or hike to the top. Just keep in mind that if you don't buy the bus ticket, you probably won't get into the brass elevator, since it's included in the ticket prize.
Public transportation..
You can get there by bus from the Salzburg train station or Mirabell square, but you will have to change busses in Berchtesgaden. Buy a day ticket for the bus so it will cover the trip both ways. When you arrive at the Documentation center, you can visit the museum on your way if you're interested in the history of World War II. From here you can either take the RVO-Bus (busses go every 25 minutes between 7:40 and 16:00) or hike up to the brass elevator.
Minimum planning..
If you're looking for an easy way to visit the Eagle's Nest, you can also take the Kehlsteinhaus Tour offered by Salzburg Panoramatours. The tour starts from Panoramatours bus terminal in Mirabellplatz (corner of Hubert-Sattler-Gasse 1). On the way back, the tour bus stops in Berchtesgaden, and you have a little bit of time to explore the town before heading back to Salzburg. You find more information about the tour from here: https://www.panoramatours.com/en/salzburg/tour/tour-4-eagles-nest-tour-42/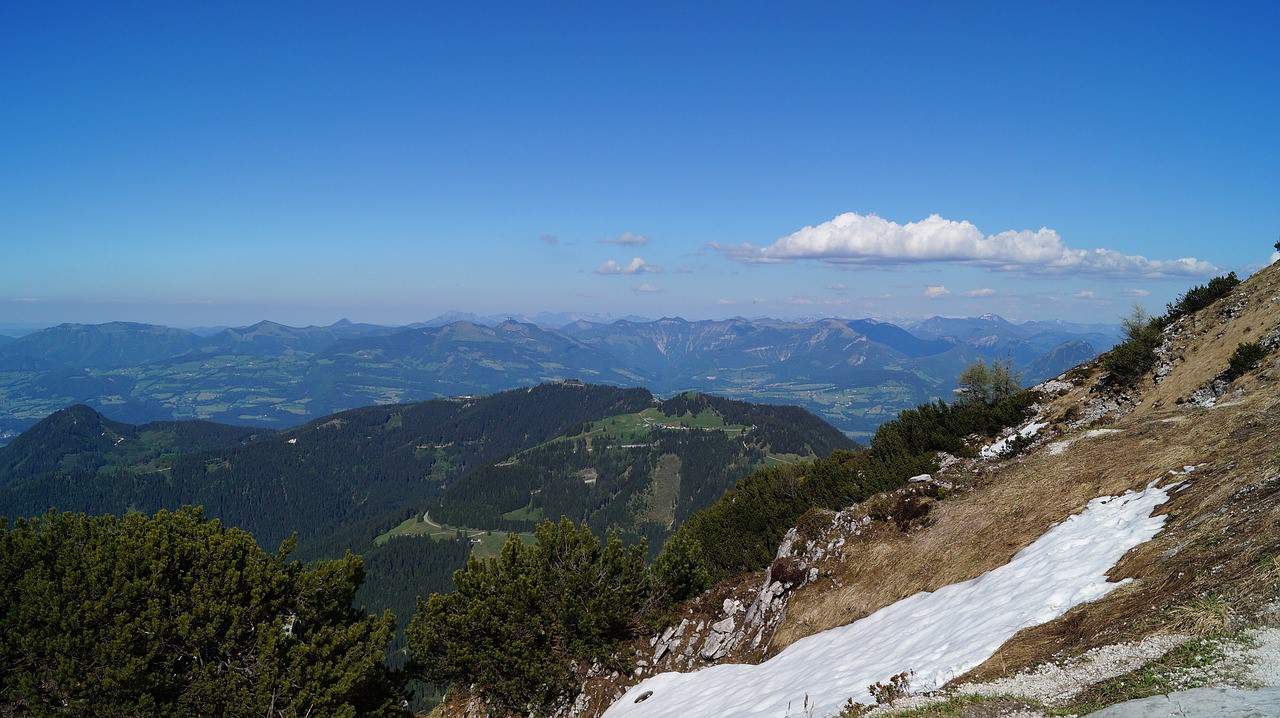 The mountains go silent
Eagle's Nest is closed during the winter months and is usually opened around mid-May when the summer starts taking over and numerous tourists arrive to the surrounding areas. This year this scenario seems unlikely. The Covid-19 coronavirus has forced countries to close their borders and limit the movement of their people. Restaurants, hotels and tourist attractions remain closed, even though the sunshine invites people to enjoy the spring days. We can't do anything else than stay inside and hope for this pandemic to end soon. In the meanwhile, maybe you can do what I do: Check out a few websites for videos and pictures about Eagle's Nest – in the safety of your own home – and plan your future visit there. Here are a couple of my recommendations;
Tourists discover Eagle's Nest
Eegle's Nest Bavaria Germany
You may also want to check out their Home page to keep up with the news on when they're opening again:
https://www.kehlsteinhaus.de/english/
Stay home and stay safe everyone!