Have you ever wondered where do students gather and share a coffee in Salzburg
Well, then you don´t have to look anymore, Coffee Press is a welcoming Coffee Shop located in the heart of Salzburg, where the modern North American coffee styles blend with the traditional Austrian taste, creating an explosion of mixtures and sensations.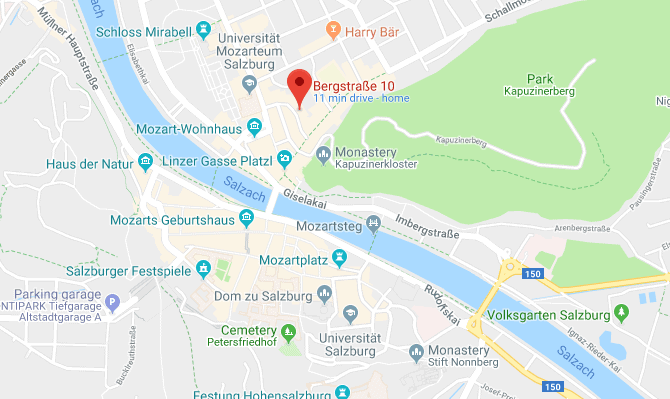 Located on Bergstraße 10, steps away from the Mirabell Garten, and just 5 minutes walking distance from the city center, the Coffe has the perfect location for students, as well as locals and visitors, avoiding the large crowds of the main streets, but providing the same cozy and warm atmosphere without being up in the mountains!
Offering a large and extensive range of food, snacks, desserts and of course coffee, the place stands as one of the most affordable coffee shops in Salzburg without losing top quality and fast as well as friendly service. Providing every day new different full menus, especially for students for 6.5 Euros approximately, all combined with a perfect distribution between tables among the big saloon, creating a sense of unity for those school projects at the same time of having smaller tables located in the corners for those trying to absorb 6 months lectures in 2 hours ( then you are from my team), powered by a super fast free WiFi connection!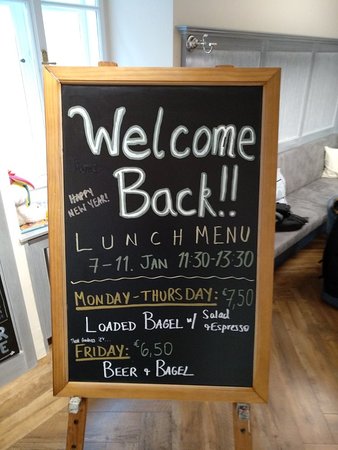 Among the desserts, we can find a strong American influence, being delicious big cookies, eggs with bacon breakfast or even bagels; but also locals can keep their traditions by being able to order the classic strudel, kuchen or even this Ommas special marmalades. My personal favorite option because it´s efficient and budget-friendly is the incredible truck-stop coffee, honoring the classic coffees taken by the truck drivers during breaks between long distances rides among the extensive highways of United States, it costs only 1 euro and you can add many flavors such as cinnamon, brown sugar, cocoa, and more for free !

Also, all the stuff is American, so you won´t have problems struggling with the language barriers, especially for those freshmen students, together with the fact that the coffee has a partnership with the American University of Salzburg, making it the perfect place to connect yourself with other English speakers in town!.
And last but not less, the coffee shop is located in front of 2 famous Belgium bars, which makes it the best location for ending a long day of hard work and mental exhaustion !!


https://www.youtube.com/watch?v=-12xhT6yerI
COFFEE PRESS
Bergstrasse 10
5020 Salzburg
+43 / 662 / 842501-15
info@coffeepress.at
OPENING HOURS
Monday – Friday 08.00 – 19.00
Saturday 09.00 – 19.00
Sunday & Public Holidays closed