#2 Best home decor stores in Salzburg
Welcome to Salzburg!
How was Salzburg so far? I hope you like here. Salzburg is a city in central Austria known as the capital of music because it is the birthplace of Mozart. I would say that you are lucky to have chosen such a wonderful place. However, you have a lot to do when you move to a new city, especially when moving across the country.
I am sure you are creating a beautiful room. Creating a comfortable space is an important part of life. The key to creating a comfortable room is the details of the decor, not only finding the furniture like a sofa you like or a stylish dining table and having a hard time finding your favorite home goods. If so, Table Chemistry and ANTIKDISCONT are the places for you.
I would recommend Table Chemistry to anyone looking for elegant or handmade products. From the moment you open the door, you will be filled with the aroma of citrus fruits and be amazed by the simplicity, beauty, and sophistication of the space. Here you will find plates, cups, towels, candles, and other elegant handmade products that you will not find anywhere else.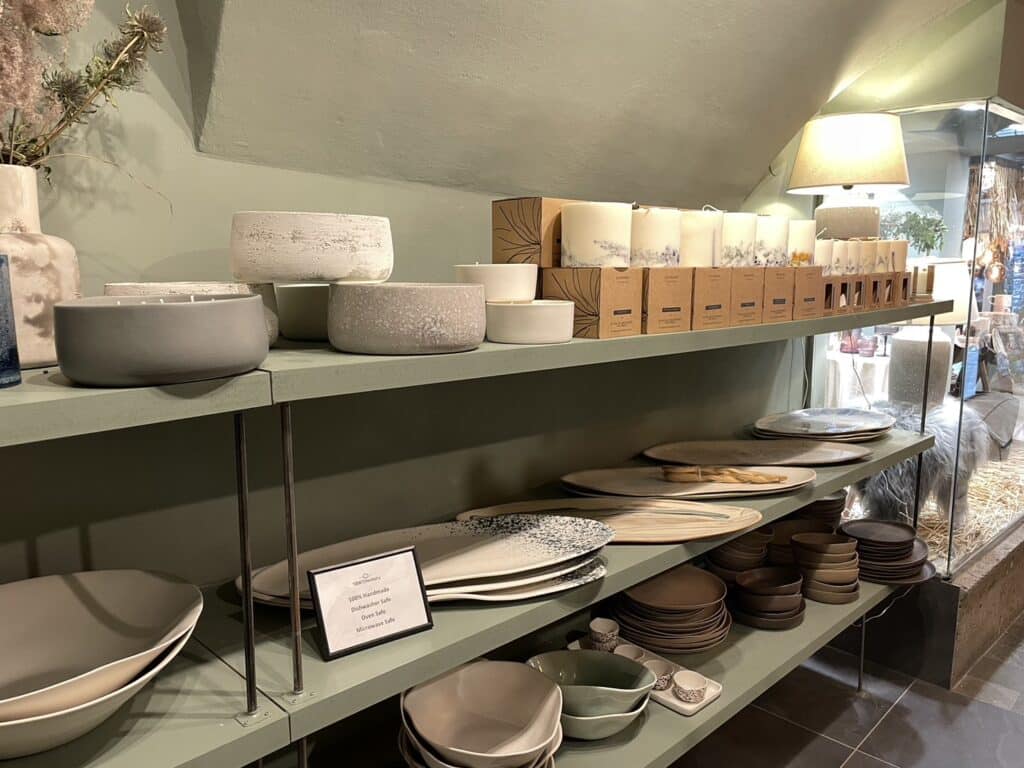 Benjamin Veltman, the founder of Table chemistry, met the owner of a South African pottery company through his family. He was fascinated by the pottery and wanted to share the unique feeling with them. Previously available only online, the long-awaited store opened in Salzburg in mid-August.
Table chemistry's ceramic tableware is imported from South Africa and handmade locally. Specifically, they use three types of clay extracted and processed from local African materials, and each product goes through a six-step manufacturing process before going into the kiln. Because each piece is made by hand rather than by machine, no two are alike.
The towels sold are also designed in South Africa and woven in the traditional hacker back weave. In addition, we can buy tableware and towels, candles, vases, and Christmas decorations.
I purchased a candle this time. I bought a candle with a forest scent called "MOSS" from a selection of six different scents, as the store staff recommended it. The candles are made from soy wax, which is made from non-genetically modified natural soybeans, and each candle is handmade in Latvia. The candles are handmade in Latvia.
If you like something more gorgeous and one-of-a-kind, ANTIKDISKONT is the place to go. This antique store is not large, but it is located on a little side street off Getriegasse and is very charming. Just by coming to this shop, you will feel as if you have traveled all over the world.
You will like the owner immediately because he is very friendly and unique. He has a wealth of knowledge about antiques, so even if you are not familiar with antiques, this is a great place to visit. I tried to take his picture, but he refused😅 If you are interested in him, please enter the shop door. It is no exaggeration to say that his life has been spent with antiques, and he started his shop in Salzburg in 2012. You will find not only furniture and paintings that he has collected directly from all over the world, but also objects, tableware, signs, toys, and more.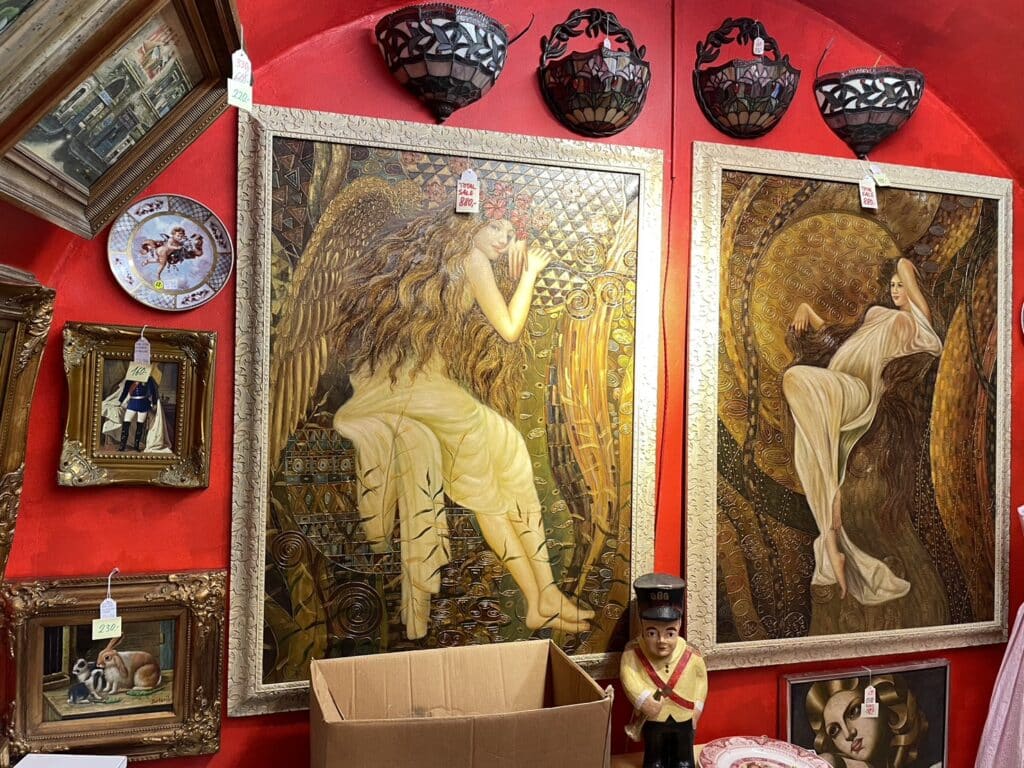 For example, the picture on the left shows this key holder from Italy in the 1970s. The photo on the right shows spoons collected from all over the world. Each spoon has a different design, giving you a sense of the country in which you are from. The store also carries non-antique items. Many antiques are expensive, but some can be purchased at reasonable prices, so why not try your hand at this store?
Beginning of the story the amazing room
In this article, I introduced some home decor stores in Salzburg. It is good to choose furniture and sundries only by cheapness, but since you are living in a new place, why don't you try to find your favorite items? It is a good idea to find your favorite goods because you can create a comfortable life by creating a room to your liking.
And the home decor goods you buy in Salzburg will be a memory that will color your life. If you are interested, please visit the places I have introduced here. I am sure there are many more things you are worried about when you come here. Kindly visit the pages of my colleagues for more details on transportation, restaurants, and clothes.