Salzburg as a world-class destination not only attracts many foreign visitors but also students come from many places abroad every year to spend one or more semesters in this lovely town. Besides studying Salzburg offers many activities to spend one's leisure time – and one of them is biking. Therefore, the Bikeristas team has explored some opportunities for biking in- and outside of Salzburg and concluded that Salzburg (and its region) is a very bike-friendly destination. So, let's explore how to get a bike and what to do with it.
Pimp or get a new Bike @ AK Radbörse
For being able to go on a biketour one, obviously, needs a bike and the AK Radbörse perfectly fits this need.It is an event typically taking place once a year in Spring around Easter. There everybody can sell their bike and, even better, get a "new" second hand bike. The prices (as well as the quality) are ranging. Grace, our Bikeristas team member, has found one this year for € 20,-. Even though, the bike wasn't the newest one, she decided to do the purchase – because with this little money you can't really do something wrong. Moreover, the vendors of the bikes suggested us to let it repair at a stand at this event, which we, of course, did.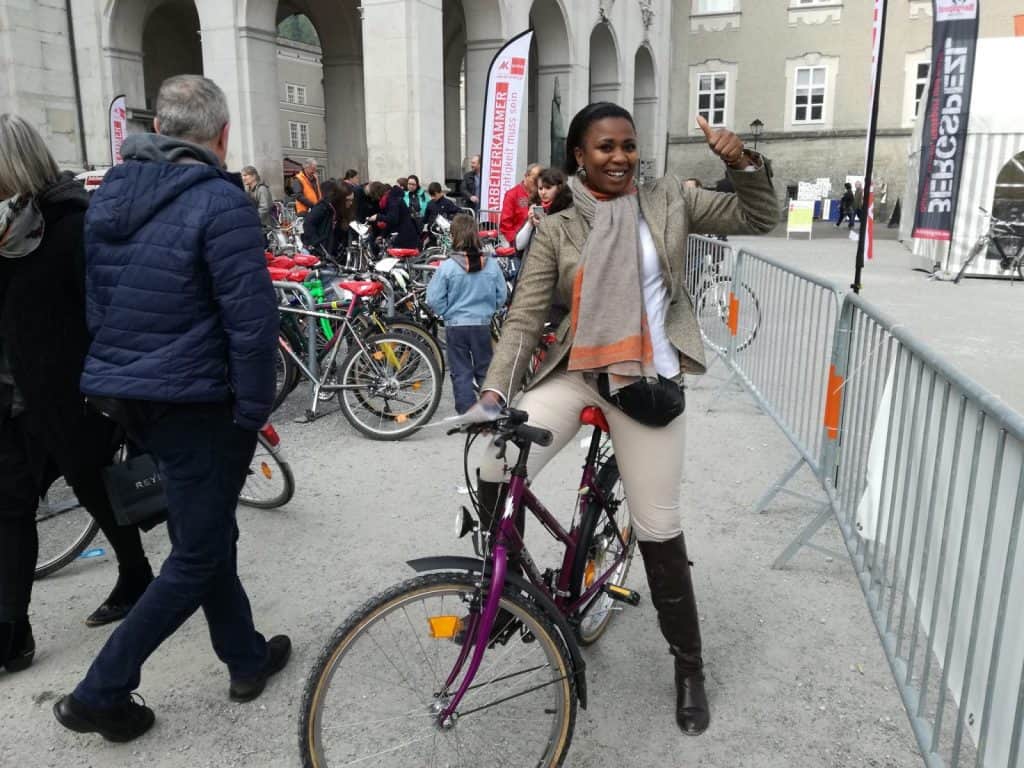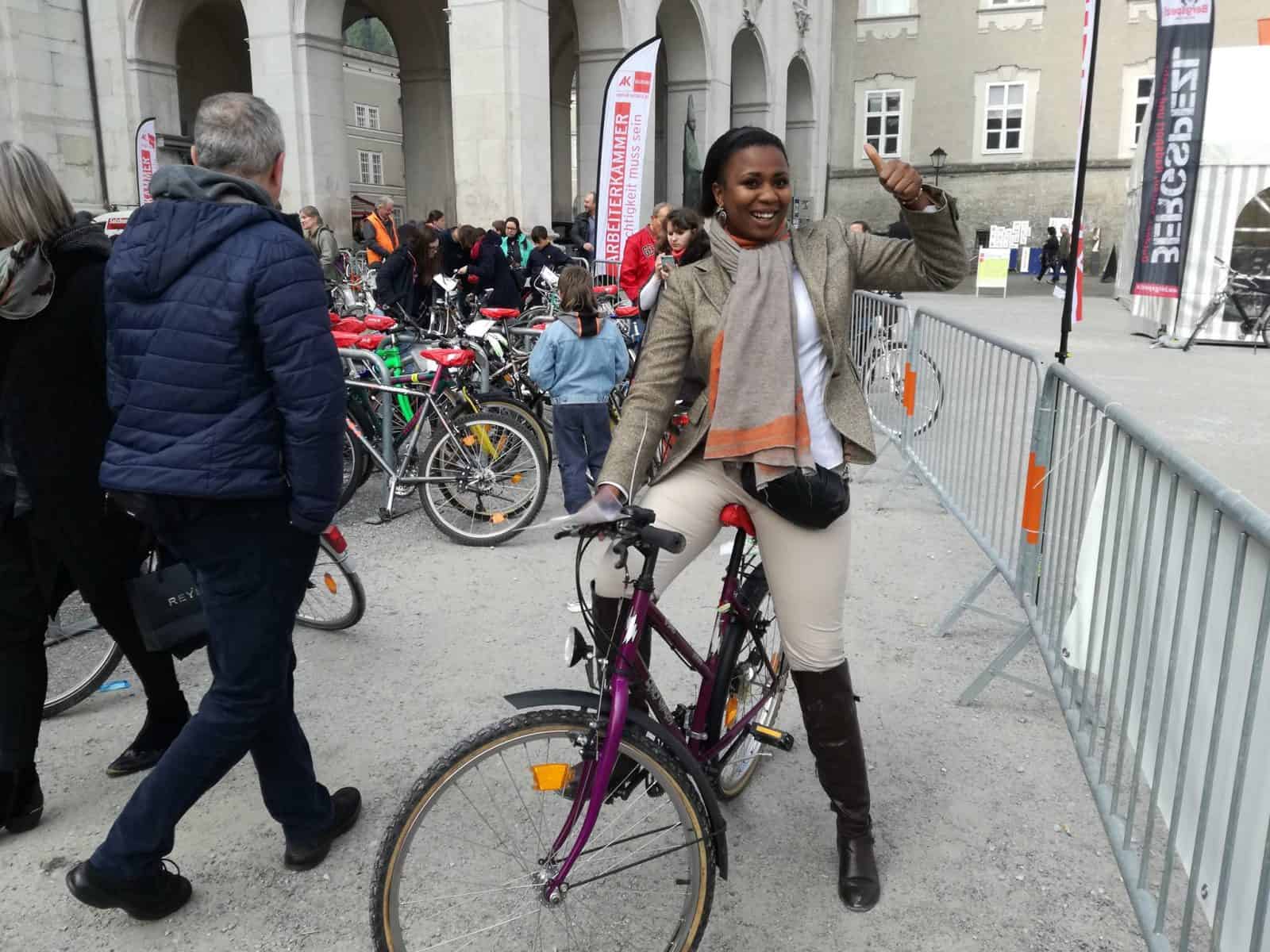 Choosing the right tour
Now that all our group members were accordingly equipped we wanted to go for a tour. This turned out to be a new challenge because expectations of us were highly ranging. Some of us just wanted to bike in town whereas others were rather thinking of something exceptionally challenging. In the end, we agreed on something that fitted the need of everyone: a 2 hours tour, starting in Salzburg along the river to an ice-cream shop across the border in Germany. As this is not the only "ice-cream tour" starting in Salzburg, the other one is shortly mentioned too.
The two Ice-Cream tours
As there are two popular ice-cream tours around Salzburg it was not easy to choose the "perfect" one – and honestly, both of them are wonderful! Both of them lead to lovely cities along the Salzach river: one of them down the river and the other one up and they have approximately the same length of 1,5 hours. The one we did not take can be easily started either from Salzburg or from the Fachhochschule in Puch Urstein. It leads to a gorgeous little town called Hallein and in the city-centre are various ice-cream shops located.The other tour we actually took in the end follows the Salzach river down, partly along a water meadow. No matter what season it is, the water meadow always offers a beautiful natural habitat for wildlife that can be easily watched when biking through. After crossing the bridge in Oberndorf one is finally in Laufen, a stunning small town in Bavaria (Germany). Right at the border we rewarded ourselves with a delicious ice-cream and enjoyed the view as you can see the Untersberg mountain perfectly from there.
In conclusion, I would say that biking is really worth it in and around Salzburg. Not just due to the heavy traffic in town one can reach many places easier, but also the fun factor is very high.