A Short Trip to Vienna Based on the Locations From the Movie "Before Sunrise"
There is never a dull moment if you follow the path of Jesse and Celine when you decide to explore Vienna. Why do I say so? Because your trip will be full of amazing locations which will make your experience in the city a more diverse one. This blog post will guide us through a few of these locations.
One of our stops will be Wiener Riesenrad, Prater. The symbol of Vienna has a long history which dates back to the year 1162 when Emperor Frederick I Barbarossa gave it as a gift to Conrad de Prato. Throughout the years it has been used for different purposes until the year 1897 when the Ferris Wheel was officially opened to celebrate the 50th anniversary of the throne of Emperor Franz Josef I. At that time it was considered as one of the biggest Ferris wheels in the world.
But going back to our trip, this is a special place for the movie plot since we dare to assume that you have already watched the movie and that is the reason why you are reading this article then you should know that this is where we can see the first kiss between our main protagonists. Quite romantic, right?
Next, it is time for a small break and our next stop will be the cute Kleines Cafe, which literally translates to The Small Cafe. Located just a few minutes away from the Stephansdom Cathedral, it offers you a perfect spot for a break. According to different articles this coffee shop has been there since 1970, even though it looks older. Nevertheless, Kleines Café is a cozy place where you can drink a coffee and enjoy seeing the life happening in Franziskanerplatz. And who knows? Maybe, you are lucky enough and a fortune teller will pass by, read your hand and predict your future :).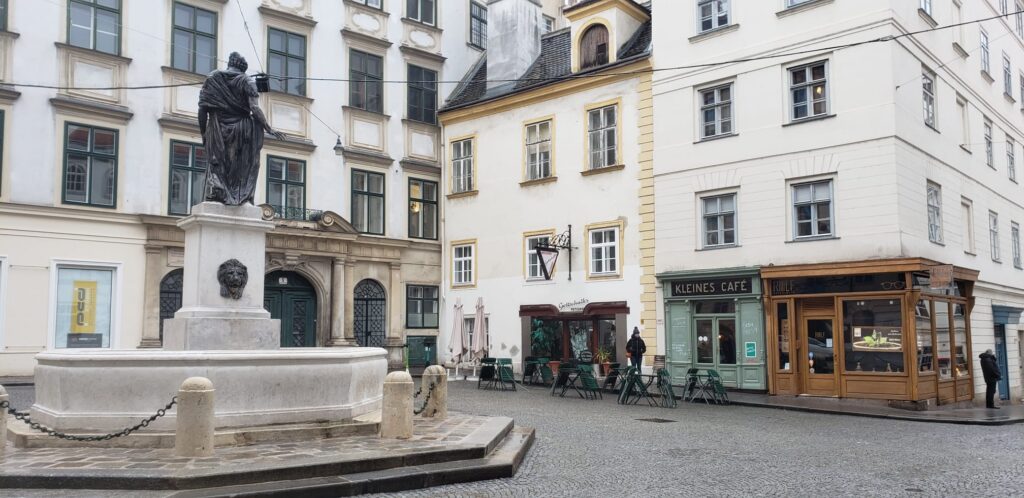 Banks of Donau Canal and A Milkshake in Vienna's "Sound of Music"
Our next scene finds our protagonists walking down the Donaukanal. Inevitably, this is going to be our next stop as well.
Donaukanal is often confused for the Danube river. "The Donaukanal is actually a decent-sized river channel that breaks off from the mighty Danube at the northwest entrance to Vienna, curves around the edge of the old town, and then continues out to the far east of the city where it rejoins the main river." (visitingvienna.com).
Donaukanal is the perfect spot for you to enjoy some sunshine during the day while you are having a drink sitting on the banks of the canal. It is easily reachable and accessible by foot or train. It consists of bars and restaurants, as well as street art. Also, with its 17 km length, Donaukanal is the place for runners and cyclists. There you can take boats which leave from the Canal and take you to Slovakia (but that's a story for another time..).
In the movie this is the scene where Jesse and Celine encounter a (sort of drunk) poet who tells them he will write a poem with only one word which they can choose in exchange for some money. Celine chooses the word milkshake and thus we have the famous Milkshake poem and one more location to visit when you do the "Before Sunrise" Vienna tour.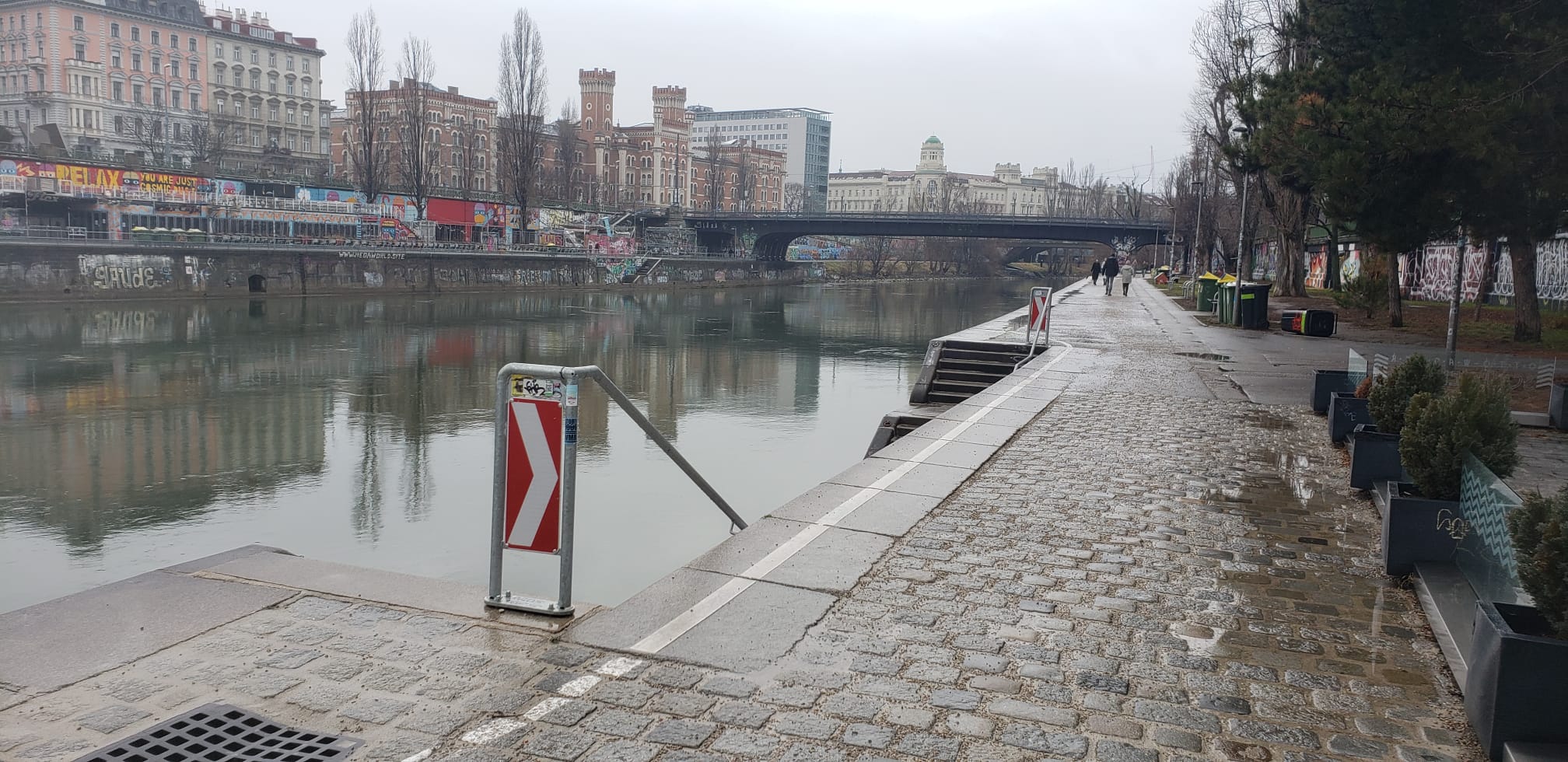 Churches of Maria am Gestade and Mariahilfer
However, we must continue our trip. This time we will spend some time visiting gothic architecture. More precisely, we will visit the Maria am Gestade church. The church represents gothic architecture in Vienna and it is one of the oldest churches in the city. It is located near the Donau Kanal and it is also known as Maria Steigen due to the fact that there are many stairs surrounding the church.
Maria am Gestade could be translated to Maria by the Shore. But there is no shore next to the church. According to the different sources there are two things that could have happened with this story. Either the church was moved from the Danube shore to where it is now or the river had shifted away. Anyway, what matters to us is that the church is there and you can stroll around it and visit its interior as well.
But for now, we will continue our trip Before Sunrise, with another church. The Maria Hilfer church. One of the famous quotes from the movie is the one from Jesse, when he talks about the technology:
"You know what drives me crazy? It's all these people talking about how great technology is, and how it saves all this time. But, what good is saved time, if nobody uses it? If it just turns into more busy work. You never hear somebody say, "With the time I've saved by using my word processor, I'm gonna go to a Zen monastery and hang out". I mean, you never hear that."
So, I suggest that we leave our phones aside and hang out at a monastery . Or Mariahilfer church. Your choice :).